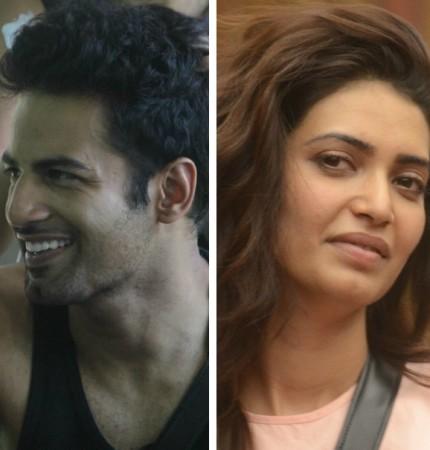 Day 113 in the "Bigg Boss 8" house was more like the lull before a storm.
While Dimpy Mahajan was growing intolerant towards Rahul's light-heart flirtation with Karishma Tanna, Sambhavna Seth accused her once-best-friend Mahek Chahal of playing games. However, amid all the bitterness, Upen Patel's entry was like whiff of fresh air.
He entered the house the way he made an exit – in a coffin. Karishma, who was ecstatic on seeing her one true friend, gave the contestant a warm hug. This endearing moment was followed by another surprising move by the "36 China Town" actor where he hugged Gautam Gulati apologising him for the things he had said.
Upen had some nice things to say about everyone, especially the "Diya Aur Baati Hum" actor, who, he believes, has been playing the game in the most correct way possible. While he shared some crucial information from the outside world, Rahul asked him what he thought of him.
This discussion reached an uncomfortable point when Karishma humiliated Rahul asking him to stay away from her. The Challenger readily complied saying he wouldn't say things which put her on edge. This move was not appreciated many including her own team members – Dimpy and Pritam Singh.
The RJ was of the opinion that if she had not liked Rahul's advances she could've warned him earlier, whereas Dimpy said she didn't expect Karishma to snap at her estranged husband so weirdly. Rahul too didn't welcome the snide remarks from KT saying that she shouldn't have threatened him in that manner.
In other news, Sana Khan, Sambhavna and Rahul have been nominated for eliminations and Gautam was saved by the Champions. Pritam, Dimpy, Karishma and Ali strongly believed that since the suave contestant has survived 17 weeks in the game show it would be unfair to push him into the danger zone.
The prelude showed how equations are going to turn nasty for many. While Karishma and Dimpy will engage in a bitter tiff, Sambhavna will shoot down Mahek with her sharp comments.