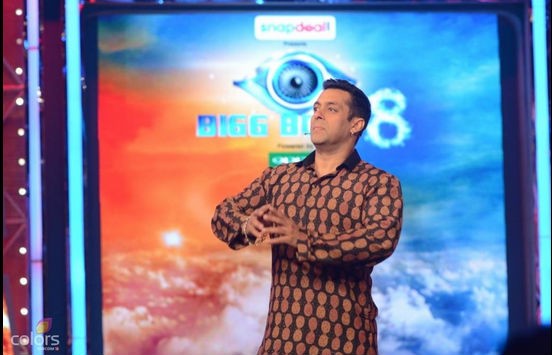 There are reports that reality show "Bigg Boss 8" would get a month-long extension and director Farah Khan would replace Salman Khan as the new host.
But according to the official website of Colors, the grand finale will take place in the first week of January itself.
The official website in their report said that the grand finale will take place on 3 January.
"Wish Salman Khan a very happy birthday in the most creative and crazy way you can think of and that wish would get you a chance to be a part of the grand finale of Bigg Boss on 3rd January 2015," the statement from the official website read.
There has been no confirmation yet but if the official website is anything to go by, then the show will get over in two weeks.
According to reports, Farah will not replace Salman, but instead will host another special part of "Bigg Boss".
"The grand finale will happen as scheduled in January with Salman. However, from there Farah will host the show for another five weeks but not with the same contestants of season 8. Selected participants from all the previous seasons of Bigg Boss will be in the house once again. Of course, a few from the current season may also be there," a source told Absolute India.
Meanwhile, ex-contestants Rahul Mahajan and Imam Siddique, who were rumoured to enter the house as wild card entry, have denied the reports.
Earlier this week, Rahul rubbished the rumours of his re-entry in the "Bigg Boss" house.
"It's not true. I had gone to the house for one episode because I love Bigg Boss, but that's that. Even though I enjoyed myself, I find this season very boring. There could have been a lot of entertainment than there is," Rahul told Deccan Chronicle.
Even Imam told the daily that he has rejected the offer and will not enter the "Bigg Boss" house this year.
"I'm not doing Bigg Boss because they have not yet accepted my remuneration request of INR 1 Crore net," he told DC.