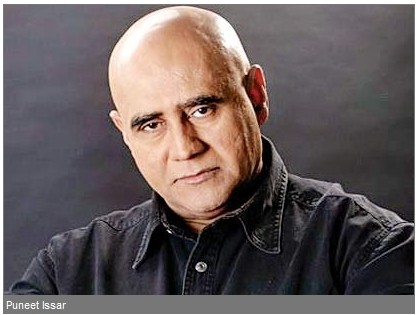 Kamaal R Khan, who was kicked out of the third season of "Bigg Boss" is one of the most controversial and notorious celebrities. But, some Bollywood celebs feel that there is one celebrity in "Bigg Boss 8" house who is 'worse' than Kamaal R Khan, popularly known as KRK.
Actress Koena Mitra, who has been following "Bigg Boss 8" regularly, has commented about Puneet being the worst contestant this season. She compared Puneet to KRK and said that the two celebs are the worst things that have happened to India.
"One"Thing" worse than "KRK" that happened to our nation is Punit Issar. #BiggBoss8 #DevilsDoExist #bb8 #Shame #Shocking," Koena tweeted.
Koena commented after Puneet hit Karishma Tanna during the luxury Museum task. Puneet had previously hit ex-contestant Aarya Babbar.
Viewers and ex-contestants too have the same opinion about Puneet. They have said that he is playing dirty games inside the house and gets into physical fights with co-contestants.
After Tuesday's episode, in which Puneet got violent with Karishma, Aarya asked the production house how could they tolerate a man who hits a woman.
"Has Mr. Puneet Issar lost his marbles ? Has @BiggBoss lost his head ? Has @ColorsTV lost all ethics for #TRP! Tolerate a man to hit a woman!," Aarya tweeted and added, "Such mad mad men to make a show work ? ? Has the credibility of a show of a channel is so lose n pathetic ??".
Even Renee Dhyani, who touched Puneet's feet when she entered the house, said that Puneet is very manipulative.
"Puneetji is manipulative and I am sure the audience knows this now. He makes sure that everyone in his team stays away from people who don't listen to him. He is sweet like a kaju barfi on your face, but once you turn around, he turns into a bitter karela," DNA quoted Dhyani as saying.