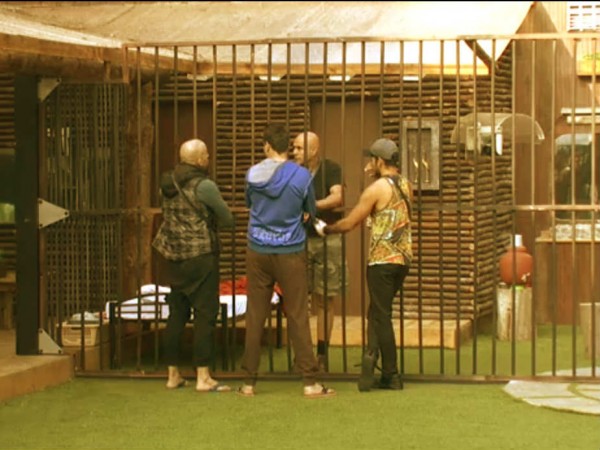 The makers of popular reality TV show "Bigg Boss 8" have given a chance to actor Puneet Issar to re-enter the house, but upset over this decision, Arya Babbar has planned to go on a hunger strike to get him out of the house.
Puneet Issar, who was intriguing with his antics in the house, was shown doors after he used physical strength against Arya Babbar during a luxury budget task. However, the makers of the show decided to give him another chance, when he offered an apology for his alleged act. The next day, all the contestants were surprised to see him in the cage.
Pritam and Gautam seemed to be excited to see Puneet Issar back in the house. Though others like Diandra Soares, Sushant Divgikar and Upen Patel were shocked, they hugged and welcomed him. Arya also gave him a warm hug. While talking about his eviction, Puneet blamed Arya for his expulsion.
Miffed Arya decided to go on a hunger strike thereby putting pressure on Bigg Boss to get Puneet out of the house. Puneet did not object to Arya. Instead, he said it was his right to take a stand, when he comes to know about the latter's plans.
Meanwhile, Arya spoke to Bigg Boss about Puneet's violent act and tried to put force on him to eliminate him. But Bigg Boss convinced him, stating that Puneet had got punishment for his act. He said that being behind bar was more of a mental humiliation than physical. Arya seemed to be convinced with the explanation of Bigg Boss and he promised to think over going on hunger strike.
However, Bigg Boss has made it clear that he forgave Puneet and gave him another opportunity. He will be there in the prison till Saturday. The public vote will decide whether he should be there in the house or eliminated.