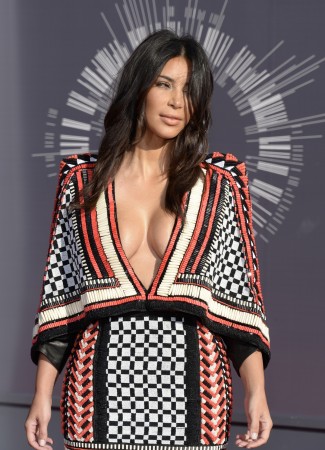 "Bigg Boss 8" contestants will be getting a surprise this weekend, but for that the makers of the show are paying a very hefty amount.
Reality TV star Kim Kardashian will enter the "Bigg Boss 8" house this weekend. And according to reports, the makers of the controversial reality show have agreed to pay a huge amount to the TV star for her guest appearance in the house.
Well, according to India Blooms, the international celebrity will be reportedly paid whopping ₹5 crore for her guest appearance.
Flynn Remedios, Editor and Publisher of IndyaNewz.com and CEO of Artistes Inc, explained that the Kardashian sisters charges from $150k-$200k (₹90 to ₹12,500,000) per day excluding travel, accommodation, security and other costs.
"The Kardashian sisters and particularly Kim Kardashian travel with an entourage of over 10 to 15 persons, which includes managers, hair stylists, make-up artistes and personal security officials. This means that Kim's appearance fees alone is over ₹1.5 crore per day plus all travel, accommodation for several people and other miscellaneous expenses," Remedios explained.
"This is for a non-televised event. For a live-televised reality show like 'Bigg Boss', the appearance fees alone could be in the range of ₹2.5 crore per day. This means that Mukesh Ambani-owned Colors could be easily spending about ₹5 crore or nearly about US$900-1,000k for a simple single-day appearance for Kim Kardashian," he said.
According to several media reports, Kardashian's entry in the house is just to increase the television ratings of the reality show. Compared to the controversial show's previous seasons, season 8 has witnessed low TRP.
Well, the reality TV star's entry inside the house will definitely boost up the rating of the show during the weekend.
The "Keeping up with the Kardashians" star will enter the house on 22 November during the "Weekend Ka Vaar" with host Salman Khan.