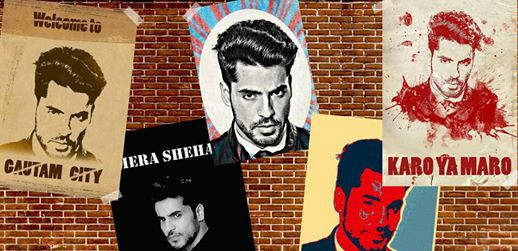 Day 58 in the "Bigg Boss 8" house was owned and ruled by Gautam Gulati.
Announced as the dictator of 'Gautam City' as part of the luxury budget task, Gautam used his powers to entertain, order and punish his civilians.
While Ali Quli Mirza was made to sing and pester the contestants, the ladies were asked to turn in their makeup supplies in a box next to the ruler's dias. Dressed in uniform, the housemates did follow the captain's orders but conspired at the same time.
Praneet Bhatt, who hugged and made-up with Gautam after a major fallout, continued to harbor negative feelings for him. He said the "Diya aur Baati Hum" actor wasn't a good leader and that he should've chosen the path of peace instead of creating mayhem.
Meanwhile, Gautam, who has been asked to rest in the activity area is privy to the live footage. Miffed with Praneet's idea of him, he vows not to maintain any friendship with him and rebukes Puneet Issar for making him iron his differences out .
In other news, Diandra Soares, was spotted warming up to the captain. She even offered to feed him dinner. Surprised and taken aback, Gautam agreed to her proposal. Is this sudden change of heart a part of Diandra's strategy or is she finally ready to let go of the past? Only time will tell.
In the meantime, the contestants might be irked under Gautam's rule but the viewers are loving every bit of the task. Calling it 'the most entertaining task of the season', fans have tweeted interesting opinions. Here are some of them:
Damon Salvatore: @ColorsTV @BiggBoss GAUTAM CITY is the most entertaining Task of this season.Enjoying a lot. #CaptainGautam Is doing great.
VishzLaghari: @ColorsTV @BiggBoss awesome task thanku bigboss. HilArious and love the way gautam playing it..he will knw the true colours of al housematz.
Parth Gaur : This was one of the craziest episodes in the big boss history. Loved it. Gautam gulati rocks @BiggBoss #bb8.
ZARA: Gautam City task is the BEST of the season! I just wish Gautam wasn't latching on to Dayan-dra so strongly. Kya yaar Gautam! #BiggBoss8 #BB8.
GautamLover: The only thing I have problem with is the fact that Gautam City task is for 2 days, it should have lasted the whole bb8 season #bb8.