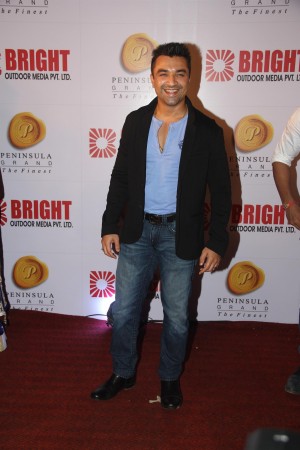 "Bigg Boss Halla Bol" challenger Ajaz Khan was shown the door for having physically assaulted Ali Quli Mirza.
However, according to reports, he has been kept in a secret room in Lonavala waiting for the makers to decide on his eviction. The contestant's unceremonious elimination does come across as strange considering Puneet Issar and Sonali Raut were retained after they exhibited aggressive behaviour.
"They called me in to increase their TRPs. The junta wants to know how and why Puneet Issar , Sonali Raut and Pritam Singh resorted to violence but were not expelled," DNA quoted Ajaz as saying.
The Challenger believes he was being unnecessarily poked by Ali for the longest time adding that the latter was the one who triggered the brawl by using violence as a tool. "Quli kept provoking me all through the day. He raised his hands on me first. He kept calling me 'naqli Shah Rukh' etc. All this was not shown during telecast. If anything, both of us should have been expelled," he added.
Ajaz was not only upset about the unfair decision taken by the creators, he was also greatly disappointed by new host Farah Khan, who, he believes humiliated him by calling him a 'bandar' (monkey). The "Happy New Year" director who promised to be a strict teacher in her debut episode, picked on Ajaz saying he failed to entertain the viewers.
"She accused me of pakaowing the audience because I was talking about Season 7 of Bigg Boss when I was a contestant. But if Farah ma'am claims to be such a big fan of Bigg Boss, why was she getting bored when I spoke about earlier episodes? She didn't even let me speak," he said.
However, the ex-contestant believes if Salman Khan had been around the makers would not have evicted him. Does this mean Farah Khan was responsible for his ouster? Only time will tell.