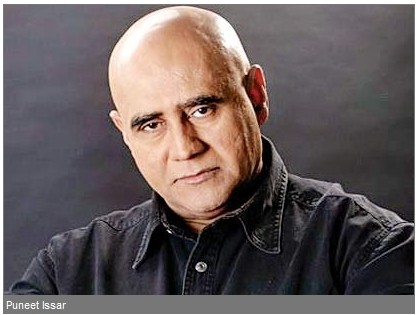 "Bigg Boss 8" ex-contestant Puneet Issar, who was eliminated on the grand finale of the show, has expressed his desire to participate in a dance reality show.
Puneet, who has already shown his dancing skills in the reality show, claims that he is fit for popular dance reality show like "Jhalak Dikkhla Jaa", reported PTI.
"I have lost 17 kilos of weight on 'Bigg Boss' and have to shed 10 more kgs. I have proved myself as an actor and now, I want to show my fans that I am a good dancer too by participating on a dance reality show. I have already given a glimpse of my dancing skills during my stint on the show," said Puneet.
The 56-year-old, who involved in much controversy inside the house, further mentioned that he wished he could make it to the new series "Bigg Boss Halla Bol".
However, he finds it unfair that the season's champions have to compete with the challengers who too have equal chances of winning the show.
"I wish I could be there because I am one of the most physically and mentally fit contestant. It's really unfair that the new challengers also have the chances of winning the show. If I could be there I would have given them a run for their money," he said.
However, the actor popular for his role as Duryodhana in the TV series "Mahabharata", is happy that he could make it till the end as none of the above 50-year-old contestants of the show, have survived so long inside the house.
"I think it's a record on the show. None of the above 50 contestants stayed on the show for such a long time, Moreover, I had a grand exit and all my co-contestants gave me immense respect, which was a big thing for me," he added.