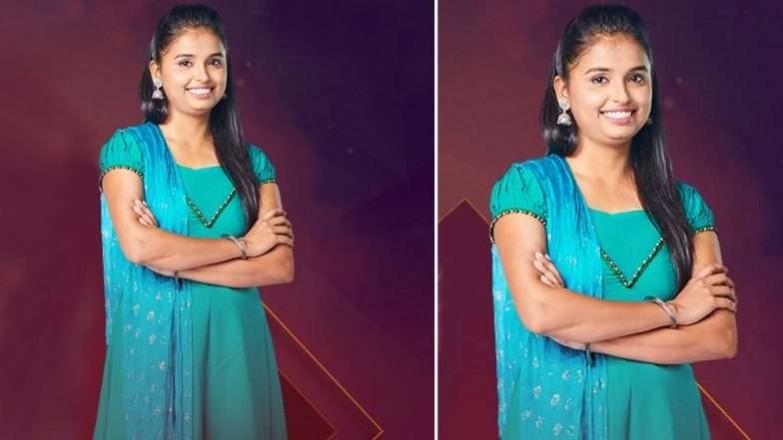 10.00: Urvashi leaves the house leaving many of the housemates crying. Karanvir promises to meet her after the show ends.
09.55: Srishty also takes Urvashi's name. Surbhi too names Urvashi. Romil also goes with Urvashi's name. Deepak says that none of them is weak but Urvashi has not been able to entertain the audience. With majority of votes, Salman says that it's Urvashi who has to leave the house.
09.45: Shivashish and Karanvir are sent to the sultaani akhaada. KV wins the sultaani akhaada. Salman asks the safe contestants to take the name of one contestant they feel is the least entertaining. Somi takes Megha's name, Dipika takes Uravashi's name, KV names Urvashi, Sreesanth names Megha.
09.35: Srishty tells Salman that she dreamt of going on a date with Salman Khan. Romil receives a bag and clothes of his 8-month-old son. Sreesanth receives a letter and playschool dress of his child. Srishty receives a framed note from the first paycheck she had earned. Dipika receives a soft toy and a photo of their wedding. Deepak receives a letter from his family.
09.30: Dipika and Urvashi are called next for a laddoo making and eating competition. Dipika wins the round. Housemates start collecting their gifts. The housemates receive letters and gifts from their family members. However, the losing contestants still haven't received anything.
09.25: Aditya sings a couple of lines for Somi after Deepak leaves. Deepak wins the round. Romil and Surbhi are to compete next. Both have to do some rapping for the housemates. Romil and Surbhi both win the round. Sreesanth and KV are called for an arm wrestling match. Sreesanth wins the round.
09.20: Housemates have to compete and win coins to get the gifts they have received from their family members. Shivashish and Jasleen are paired against Rohit and Srishty for a paper dance competition. Rohit and Srishty win the round. Deepak is asked to sing a song for Somi and then say a couple of lines in English for her.
09.15: Bharti says that everyone looks like sweets and Deepak is the only one looking like a 'makkhi on the sweets'. Aditya sings a song for the housemates. Bharti asks Megha the reason behind entering the show as a contestant despite being the winner once. Aditya asks Sreesanth why he loses is cool so often.
09.10: Megha nominates Romil for darkness and Dipika for shining inside the house. Somi requests Jasleen to patch up with Romil and Jasleen agrees. Jasleen and Romil hug and make up. Bharti and Aditya enter the house.
09.05: Salman asks the housemates to play a diwali special task. He asks the housemates to take the names of the contestants who bring brightness into the house and those who bring darkness with their deeds. Jasleen says Romil is bringing darkness and Somi is lighting up the house. Romil says Jasleen is bringing darkness and Surbhi is brightening the house. Surbhi nominates KV for darkness and Romil for brightness. Somi nominates Sreesanth for darkness and Romil for brightness.
09.02: Bharti Singh and Salman Khan dance to the tunes of 'Prem Ratan Dhan Paayo..' and leave the audience mesmerised. Salman announces that Bharti would be going to the Bigg Boss house from here alongwith Aditya Narayan.
The Bigg Boss 12 house has seen a lot of fireworks during this week of Diwali dhamaka. With a total of nine contestant being nominated for eviction this weekend, the stakes were pretty high for the contestants.
While Salman Khan announced Karanvir, Sreesanth, Dipika and Srishty safe from the nominations yesterday; Rohit, Jasleen, Shivashish, Megha, Urvashi are still nominated. With such a huge lineup, it would be interesting to see who leaves the house tonight.
Watch this space for live updates tonight at 9 pm.