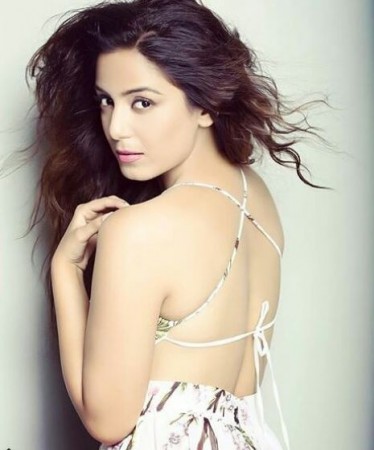 10.00 pm: After the break, Salman Khan comes back that he will announces the name of evicted housemates tomorrow. He bids goodbye. Then housemates argue over Megha's punishment. Later, Big boss announces that Megha is relieved from her punishment. Megha offers apology to Jasleen for blaming her. Salman reveals that there are lot of guest coming in the house tomorrow.
9.38 pm: Deepak, Dipika and KV are safe from elimination and Megha, Jasleen, Sristy and Rohit are in the danger zone.
9.38 pm: Salman takes a break from the housemates and Deepak and Megha argues. Finally he says that she abused him and she offers him appology. Then the host is back and quizes everyone. Most of them name Megha and he punishes in a funny way.
9.37 pm: A caller named Amit asks a question to Megha about his behaviour inside the house and expresses his disappointment. But she says that none on Bigg Boss Marathi iritated her like Dipika. But Salman tells her that she was wrong and it is all in the game of the show.
9.32 pm: Salman says that Blue team has no strategies to win the task and he lauds Jasleen for her performance. Surabhi counters him, but he conivinces her in his way. He quizes Dipika on jailing Jasleen.
9.30 pm: Salman talks about talks and raises the issue of Rohit. He takes Jasleen and others for task. He asks Rohit how he gets ideas to perform task. He goes on to explain and reveals that KV gave the ideas. The host praises KV fo his idea and making the read team winner. But Sreesanth argues Rohit, who countes him. KV also supports Rohit and criticises Sreesanth.
9.23 pm: Salman addresses Megha and says that she is really good on Marathi version of Bigg Boss. He takes blame on himself and praises Mahesh Manjarekar for his hosting skills. He condemns her for throwing slippers at Deepak. She tries to defend herself. But he tries to convince her that her act was wrong. He says that she has got punishment for her act, as she has been nominated for elimination in the next week.
9.15 pm: Later, Salman targets Romil Chaudhary for taking captaincy for granted. He talks about the drift in Karanvir and Dipika's friendship. Karanvir leaves it up to Dipika to explain this. She tells that she favoured Sreesanth over Karanvir as she wanted to return to the safe zone. Salman tells her it seems she doesn't trust KV. Dipika agrees. KV asks her to approach him if she has any issues with him.
9.05 pm: Salman Khan enters the stage and Weekend ka war starts. He reveals the breaking news is that Sreesanth opens up on slapgate controversy' with Harbhajan Singh. Surbbhi is no more a part of the happy club. Salman adds that Megha was out of control in the house throughout the week. He shares the names of the nominated contestants - KVB, Deepak, Srishty, Megha, Jasleen and Dipika.
The last week has indeed been a roller-coaster ride for contestants with many new bonds becoming strong and many old bonds shattering.
Surbhi Rana left the 'Happy Club' and Karanvir was thrown out of the Sreesanth-Dipika-Karanvir trio. Rohit found a new enemy in Megha Dhade and Jasleen. Srishty started bringing out her own personality which was missing for the last several weeks.
However, a latest tweet by former Bigg Boss contestant, Vikas Gupta has left us puzzled. Gupta's tweet seems like a farewell speech for Srishty and hints at her eviction.
Read minute-to-minute updates of the show as we cover it live for you at 9 pm tonight.