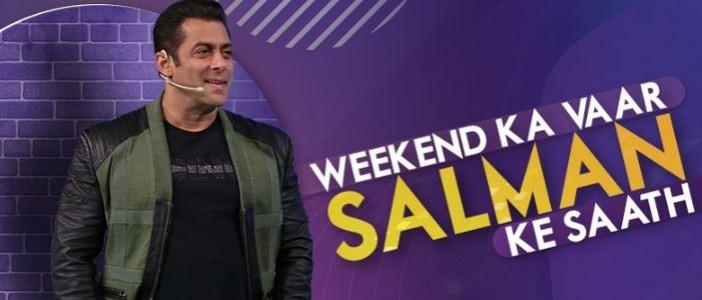 Salman Khan's behaviour and attitude towards Karanvir Bohra is receiving massive backlash from his fans and the Bigg Boss audience. While during the initial few weeks, fans had come together to lambast Salman for being a 'bully' and 'targeting' him; this time other celebs have joined the fans in calling out his 'demoralising' attitude against Karanvir Bohra.
Salman Khan called Dipika Kakar a partial sanchalak during the captaincy task. Salman alleged that Dipika had already made up her mind that she had to make Karanvir the captain anyhow and stuck to it forgetting all about fair means and play.
While Dipika accepted Salman's accusations gracefully, the former contestant and winner of the Bigg Boss house, Gauahar Khan, wasn't convinced. The 'Challah wallah' girl took to Twitter to express her views on the entire episode and did it without mincing her words.
If u watch the episode again,the bowl has cello tape so when it was turned around there was water retained !If I'm the first round she favoured Megha on the same grounds then in the last round it was only fair!They all kept breaking bowls , so in that matter only Kv had his bowl https://t.co/tjtO0yE1x1

— Gauahar Khan (@GAUAHAR_KHAN) November 10, 2018
Kudos to Dipika , she decided to support someone , n she stood by no matter what! Sad that bcoz the person in question is KV it's such a big topic! When the others support in jhund it's a strategy??Dipika was not partial !At all!There was water in the bowl!Sad what's happening!

— Gauahar Khan (@GAUAHAR_KHAN) November 10, 2018
And now, Karanvir Bohra's wife, Teejay Sidhu, has written an open letter to Salman Khan and the makers of the show about his demeaning attitude towards Bohra.
Television actress Simple Kaul too has supported Teejay and asked Salman the reason for being too 'mean' to KV throughout.
We wonder if Salman would change his attitude towards Karanvir by keeping in mind all the backlash he is facing.