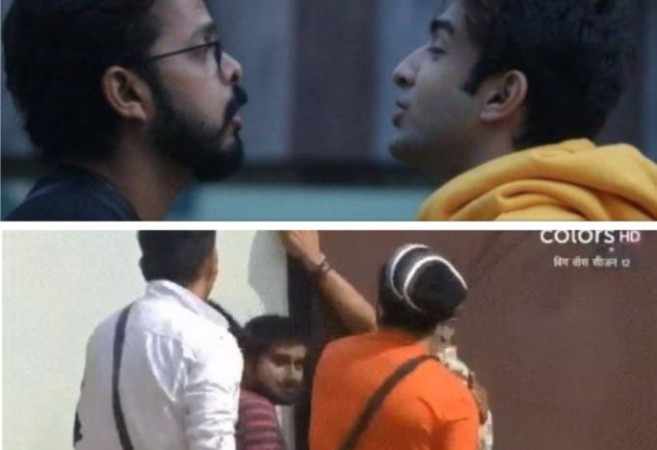 There's no denying the fact that this season of Bigg Boss seems to be the worst ever season so far. Both the celebrity contestants and commoners are being seen as people who are hard to root for even after being on air for so long.
Audiences are yet to find contestants to support and hope to win. Picking unnecessary fights, arguing, insulting each other and giving up on tasks is something that has been happening all through the show and it almost seems like the contestants were already instructed create a lot of drama and only do things that they are good at in the house.
After a massive argument with Surbhi Rana the whole of last week, Sreesanth seems to have found himself a new enemy within the house. While wildcard entry Rohit Suchanti has been wreaking havoc in the house for the last few weeks along with Deepak, his streak has continued to this week as well. In a sneak peek for the upcoming episode, he can be seen irritating Megha Dhade and Jasleen Matharu to such an extent that the latter ended up crying in frustration.
In tonight's episode, during the luxury task, we would see Rohit and Sreesanth getting into an argument. Sreesanth who always threatens to hit people inside and outside the house, will lose his calm and slap Rohit in a fit of rage.
Ever since the promo of the episode was put out, fans and viewers of the show have flooded social media asking makers to sack Sreesanth the same way they did for Shivashish. Celebrities like Vindu Dara Singh too have stepped in and demanded strict action against Sreesanth for his aggressive behaviour which is strictly against the house rules.
Take a look at the video below:
Promos are deceptive and should not be commented upon.

But if that slap by Sreeshanth has connected than he is in deep trouble.
Such behaviour is also considered as "aggressive" - unless of course if BB has changed the definition of "aggression"#BB12

— Vindu Dara Singh (@RealVinduSingh) December 3, 2018
You cannot in any circumstances support or justify violence and it is a reality show so there will be some nuisances but justifying abusive words in any situation is not done. @BiggBoss #KickOutSreesanth

— Annu Singh (@AnnuSin52353641) December 3, 2018