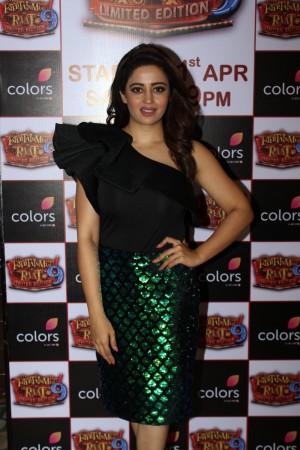 Not a single day within the Bigg Boss 12 house goes as expected, and this day, wasn't any different. Below are the key highlights from September 28 episode.
Dipika sent to the kaal-kothri
After a lot of deliberations, discussions and arguments; housemates nominate Dipika Kakkar, Romil and Nirmal to go the kaal kothri. Nirmal creates a huge ruckus but finally agrees to get inside the kothri. Most of the housemates sit right outside the jail throughout the night.
Singles to choose the next nominees for captaincy
Bigg Boss asks the single contestants to choose the next two nominees for captaincy. He also tells the singles that they can choose one nominee from singles and one from jodis too. Singles choose to go ahead with Neha and Karanvir as the nominees for captaincy.
Neha - the next captain of the house
The captaincy begins with the singles trying to convince jodis to help them be the next captain. Neha and Karanvir call members of the jodis one-by-one, asking them to vote out the one they don't want to see as the captain. Saurabh, Urvashi, Saba all vote in favour of Neha. With maximum votes against Karanvir, Neha becomes the next captain of the house.
Kitchen politics begins
As soon as Neha becomes the captain, Dipika begins directing Neha what to do and whom to put in which team. She asks her to remove Jasleen and Saurabh from the kitchen team and put her in the cleaning team.
It's just been a day and Dipika has already started acting as if she is the new captain of house. Will sense prevail in Neha or will she continue to be a puppet in Dipika's hands? We have a week to find out.