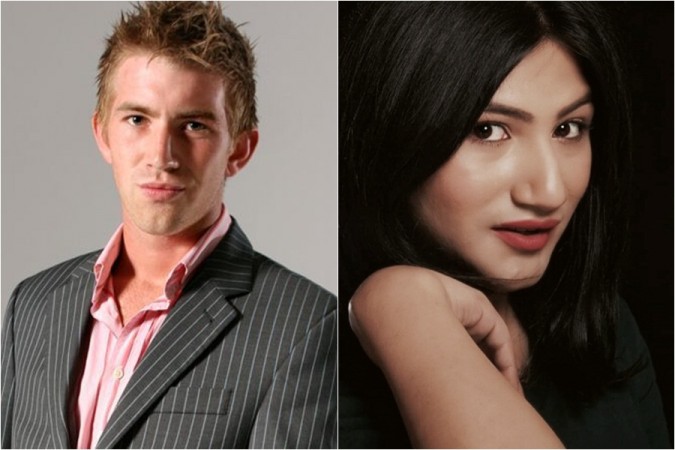 Controversial diva Mahika Sharma and British porn star Danny D were supposed to be part of Bigg Boss 12, but the pair's agreement has been cancelled allegedly due to their tantrums.
Mahika and Danny were the highest paid celebrity Jodi for Bigg Boss 12 as they were initially supposed to be paid Rs 95 lakh per week. But they refused to be a part of the show when they learnt that the show will also include commoners.
"This happened just hours back when the channel and production decided to cancel the deal with adult star Danny D and controversial actress Mahika Sharma as they denied to stay with the common people. The couple was ready to stay with celebrities and wanted to compete with them. But they are not comfortable with commoners," a source close to the show told International Business Times India.
The source further said that the channel was willing to increase their pay to Rs 1.25 crore per week, but they still remained adamant on their condition.
"Channel and production were keen to sign them considering the interest of public, not only from India but out of the nation. They also tried to offer them a bigger sum of money. But the couple stood on their tantrums. Yet there is time for the final declaration," the source added.
It appears that Danny was initially unaware of the format of the show as he had thought that Bigg Boss 12 will have only celebrity couples, and not any common man. It would have been a perfect platform for Mahika to make it big in the industry, but looks like she just lost it due to her "close friend's" tantrums. It was also reported that Mahika and Danny were supposed to have a dance with Salman and guest Katrina Kaif on the premiere night of the reality show.
Host Salman Khan recently held a press meet at Goa, officially announcing Bigg Boss 12. The show is slated to start from September 16. The complete list of contestants is yet to be announced.