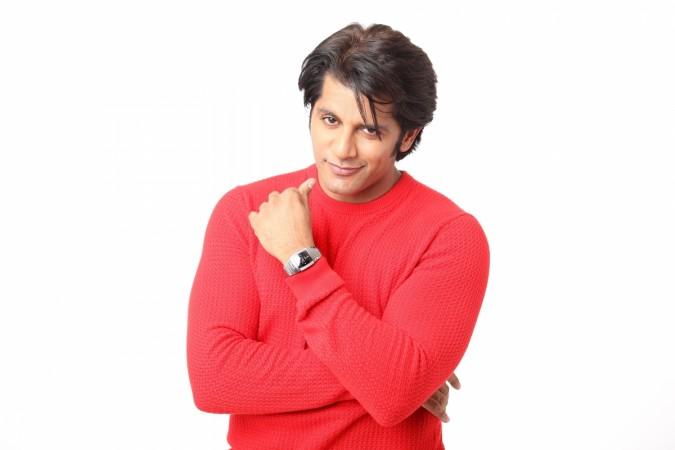 One of the coolest contestant within the house, Karanvir Bohra, might have been missing his family but what he doesn't know is the fact that his wife, Teejay, has been equally invested in the show. In fact, it wouldn't be wrong to say that Teejay has been living the show outside the house. From watching main episodes, highlights, extra shots, unseen videos to tweeting her heart out after every episode and replying to the fans of KV, amidst caring for her two gorgeous daughters single-handedly; Teejay has proved out to be a super-wife and how!
IBT got in touch which Teejay Sidhu, who is currently in Canada, to know more about Karanvir, his stay inside the house, Salman Khan, her daughters and much more.
First and foremost, how are you coping with Karanvir being away from you and your lovely daughters for so long?
I and the babies are in Canada right now at my mother's house, so that's a great way of keeping their mind off their dad for a little while. Of course, they see him on TV every night. They are being taken care of, they are around family all the time, which doesn't give them that much of time to miss their father. But, I miss KV a lot. I am used to speaking to him, being near him every single day so this has indeed been very hard. We have been married for 11 years, and we've never gone this long without talking or without some kind of communication. But, I think, in the long run, it's good for KV's growth and that's why I am ok with it.
Right at the beginning of the season, viewers had taken on Salman Khan for always making fun of Karanvir and insulting him. Some even said that Salman was bullying him. What was your reaction on that? Did you feel the same?
I think that's so sweet that KV gets that kind of support and love from his fans. I feel it could be taken that way that 'why is Salman Khan always picking on him', 'why does he always choose him', but, I think he picks him because he finds KV so interesting. Whether it's his hair, his dressing, body or the kind of looks he has, because in one episode he even told KV that he gives 'chhote parde pe bade parde ke expressions'. Salman says so many things about him and you can only say this to KV. Maybe someone else at KV's place wouldn't have been able to take it so sportingly but, I guess, Salman knows that KV is ok with it and I can have that kind of fun banter and relationship with him on the show. And you need to be able to have that, after all, it's all in the spirit of entertainment. I also feel, now it has gone to a point where people look forward to Salman saying something about him. I don't think people should get upset or feel that Salman is bullying him, if it seems that way, I think he could be doing it to push him to be the best of himself and sometimes, we all need that kind of kick. I feel what Salman does is as a big brother and not as a bully.
If you could give one advice to Karanvir while he is still inside the house, what would that be?
I would advice KV to think a little bit more for himself and to play a little bit more for himself. Sometimes, a plan might work, sometimes it won't. Don't push the whole house first and yourself last, because you are not there in the house to become last. You are there to be the first.
How would you summarise KV's journey in the house?
Karanvir hasn't tried to put on a fake personality to keep the audience entertained. He has been himself till now and his journey has been simply terrific. KV knows how to fight and forgive. He doesn't hold grudges, he lets things go. When someone gets saved from the elimination, he claps, he genuinely feels happy for them. Many times, you would see him doing household chores which are not assigned to him without making a fuss about it. He is a great team player. KV is still the big-hearted human being he always was. So far his journey has been good, I would like to see him emerge stronger.