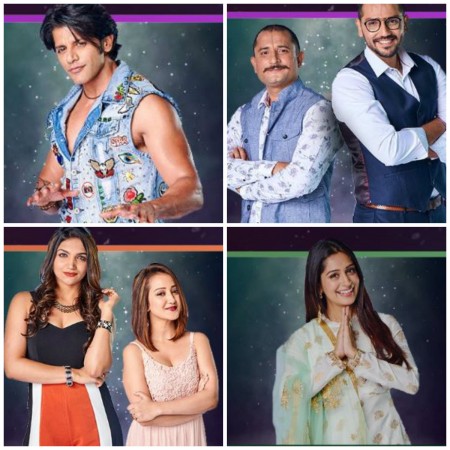 It's been barely ten days, but, the temperature and the temperament within the Bigg Boss 12 house seems to be changing with each passing minute and how. Compared to the first week, where the inmates tied to project themselves as friendly and no-fuss people, this week has seen contestants bringing the house down with their fights and antics.
However, the nominations during the second week left us gasping for air with some of the most unexpected names being nominated for eviction in this week.
While single Karanvir Bohra and Nirmal and Romil's jodi had already been nominated for eviction by Bigg Boss, the other names that won the race of nominations are Kriti and Roshmi's jodi and Dipika Kakkar from the singles.
Kriti and Roshmi saved Urvashi Jain and Deepak Thakur by the powers vested in them by Bigg Boss. However, it was quite shocking for them when a majority of contestants nominated them for this week's vote-out by blaming them for being unfair and unjust captains.
In a video, shown by Bigg Boss to the contestants, it was revealed that Kriti had allowed many people to sleep during day-time as the captain. She was also seen talking in English and covering her mic while talking on a number of occasions. As a result, her power of being immune the next week was snatched away by Bigg Boss. Not surprisingly, many contestants took their name for setting the example of being good captains of the house.
Among the singles, Dipika received the maximum number of votes for being nominated. While many said that her personality came across as too dominating and bossy, many cited the reason of her being one of the strongest competitor's. Nehha Pendse and Srishty Rode too had received a number of votes, but, lesser in comparison to Dipika.
Karanvir and Nirmal-Romil's jodi had already been sent to the jail for being weak performers and not contributing to the tasks. It was later revealed by Bigg Boss, that those who went to the jail, would be automatically nominated for the evictions of week two. As Karanvir had nominated himself to go to the jail, as the rest of his teammates were girls, he was left shocked after hearing the announcement.
Who do you think should leave the house this week? Vote and let us know.