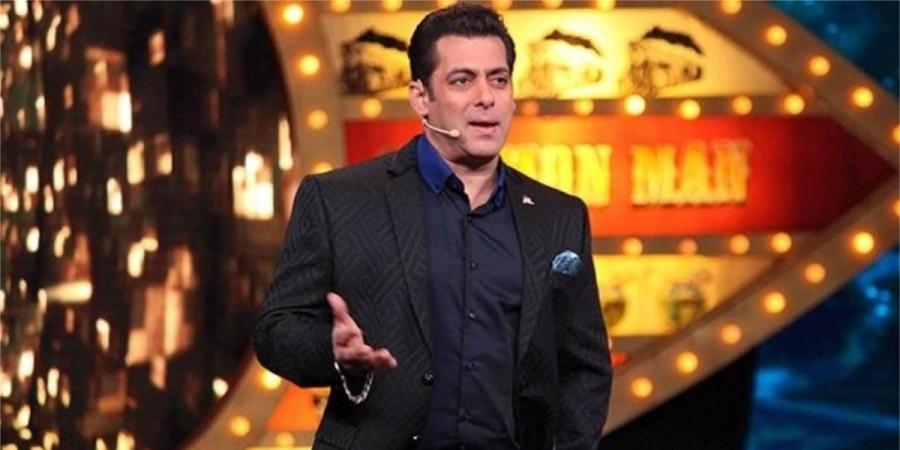 The third 'weekend ka vaar' of Bigg Boss 12 will definitely witness some high-voltage drama and suspense. And with Salman's original partner, Govinda, present on the sets, this weekend would surely bring along a heavy dose of laughter and fun.
The biggest highlight of all Bigg Boss season has been its 'weekend ka vaar' episodes with Salman Khan. And from the looks of it, this weekend would definitely add a punch of tension and chaos within the house. The promo showed us how almost all singles blame Romil Chaudhary and Surbhi Rana of being unfair while choosing to go to the kaal-kothri. Whether Romil and Surbhi be able to defend themselves remains to be seen tonight.
While IBTimes poll suggested that audience want Anup Jalota and Jasleen to leave the house, the favourite one for the audience, clearly was television heartthrob, Karanvir Bohra. Srishty Rode too received nominal votes against her.
What's going to keep us on the edge of our seats tonight is the fact that Salman would not spare anyone this weekend. So sit back with some popcorn as we cover the high-voltage drama live for you at 9 pm.
Live Updates
2018-10-0622:25 (IST)
Deepak and Shivashish's fight gets ugly
Deepak and Shivashish get into an ugly argument over Shivashish's cheating strategy in the captaincy task. The house has turned into a war zone with Romil, Saurabh, Sreesanth jumping into the fight
2018-10-0622:22 (IST)
Oops! Nehha!!!
This week it is Nehha's turn to go to the torture room
2018-10-0622:21 (IST)
Nehha - the biggest gunahgaar
Housemates feel that Nehha Pendse was the biggest gunahgaar of this week
2018-10-0622:12 (IST)
Had Nehha decided earlier to disqualify Somi?
Salman feels Nehha had already decided to disqualify Somi and was being unfair.
2018-10-0622:09 (IST)
Why was Dipika upset with Nehha's mentoring?
Dipika and Nehha enter a war-of-words over her decision of disqualifying Somi.
2018-10-0622:07 (IST)
Salman's two cents on girl-power
"Girls don't need daya and mahanta to win," Salman tells all the housemates.
2018-10-0622:05 (IST)
Why did Shivashish leave the ring?
Shivashish agreed to playing the greatness card and hence left the ring letting Surbhi win
2018-10-0622:02 (IST)
What was Sreesanth's game plan?
Salman questions Sreesanth's strategy behind convincing Shivashish to leave the ring and let Surbhi win
2018-10-0621:57 (IST)
Karanvir Bohra under fire!
Salman blasts Karanvir and team for playing without any strategy and their giving up attitude.
2018-10-0621:53 (IST)
Salman calls out Karanvir's hypocrisy
Salman is in no mood to spare Sreesanth, Karanvir Bohra and Nehha Pendse. He is miffed with the fact that the trio tried to play the greatness card and failed miserably at it.
2018-10-0621:50 (IST)
Maar diya jaaye ya chhod diya jaaye?
Karanvir Bohra, Sreesanth and Nehha Pendse still haven't understood why they were sent to the kaal-kothri
2018-10-0621:46 (IST)
Time for Salman's class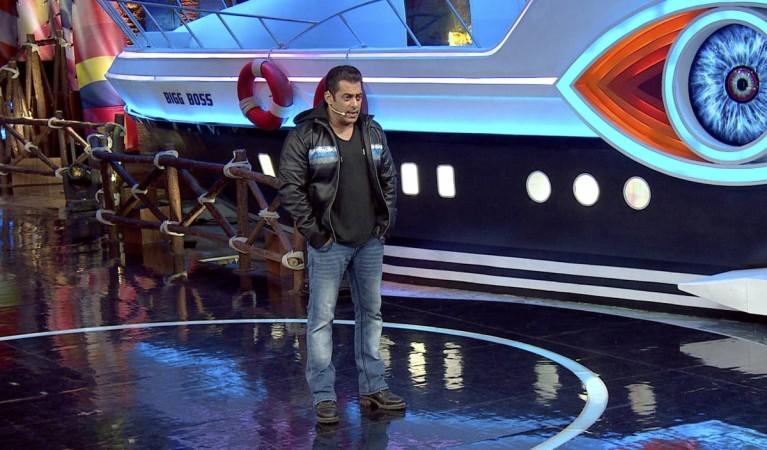 It's time for Salman Khan's fry-ing class with the housemates.
2018-10-0621:41 (IST)
Hungama ho gaya!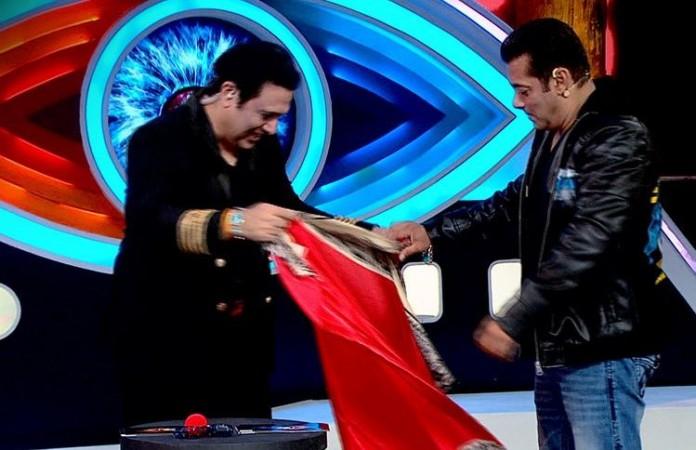 We are in love with Salman's bromance with Govinda!
2018-10-0621:38 (IST)
Who will win the question test between Salman and Govinda?
Salman and Govinda are faced with some rather awkward and uncomfortable questions. Who would be able to give out the answers?
2018-10-0621:35 (IST)
Who is the pressure cooker of the house?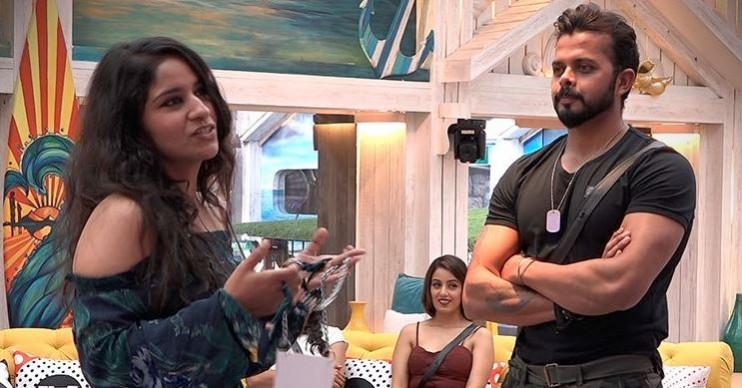 Who is the pressure cooker of the house? Surbhi thinks its Sreesanth. What's your take?
2018-10-0621:32 (IST)
Anup happy with his chhuri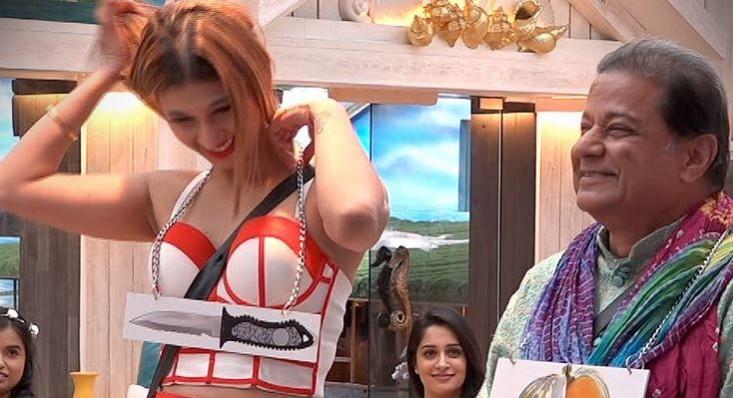 Anup Jalota seems quite happy with his haseen and meethi chhuri
2018-10-0621:29 (IST)
Govinda shows off his jalwa!
Govinda shows-off his dancing jalwa to the audience with his partner Salman
2018-10-0621:25 (IST)
Who is the chhuri and kaddu in the house?
Deepak gives the kaddu award to Anup Jalota and chhuri to Jasleen Matharu. Chhuri or shall we say, meethi chhuri?
2018-10-0621:22 (IST)
Top ki salaami!
Romil receives top ki salaami for being the biggest topibaaz
2018-10-0621:19 (IST)
Romil - the biggest topibaaz!
With maximum votes, Romil is declared as the biggest topibaaz in the house.
2018-10-0621:18 (IST)
Quirky jodi is back!
Salman and Govinda are ready to bring the house down with their antics and dhamakedaar performance
2018-10-0621:13 (IST)
Surbhi and Romil under fire
Jasleen, Karanvir, Dipika, and Srishty bathe Surbhi and Romil's effigies in mud