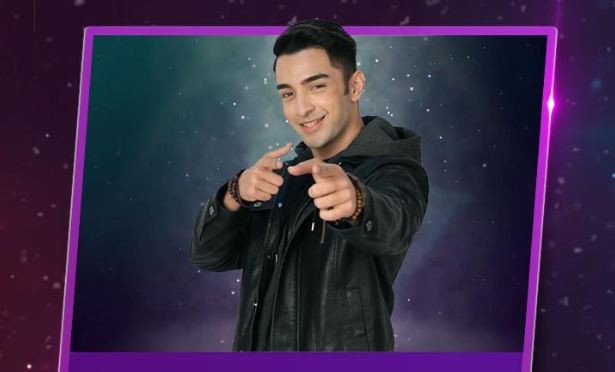 09.50: Shah Rukh enters the sets and dances on a song from his upcoming film - Zero. Salman too joins in the dance and duo shake a leg together.
09.45: Both, Salman and Shah Rukh enact reaching a fake wedding where Karan Johar, Kareena Kapoor, Deepika Padukone, Ranveer Singh and Taimur are seen dancing. Shah Rukh says that he dreams of dancing at Salman's wedding and would take half the money he normally charges to dance at private weddings.
09.40: Housemates are left happy knowing that they would get the chance to meet Shah Rukh Khan before any of them leaves the show. We see Salman Khan and Shah Rukh reaching Lonawala on a bike singing their favourite songs, eating corn on the way. The duo also take a sly dig at Aamir Khan on the way.
09.35: SRK then asks Romil his height saying that he has always seen him lying on the bed and never standing. Shah Rukh talks in his original voice and leaves the housemates surprised. Salman says that he would announce the name of the evicted contestant tomorrow.
09.30: One viewer asks Romil the reason behind syaing things beyond the back of his friends. Surbhi breaks down after the grilling session. Somi tries to comfort her. Shah Rukh makes the call as the caller of the week. Shah Rukh asks Sreesanth what would he have done had Bigg Boss really opened the door for him.
09.25: Salman shows the housemates a few clippings sent by viewers. One viewer asks Sreesanth the reason behind him saying that he has come to the house just for seven weeks and not for the trophy or for winning the show. Sreesanth says that with time his mind prepared him to play the odds. One housemate asks Somi the reason behind Somi trying to justify her relationship with Romil.
09.20: Rohit names KV, Romil and Somi. Surbhi names Karanvir, Romil and Deepak. Sreesanth names Deepak, Surbhi and Somi. Salman brings out the topic of Surbhi being an unfair sanchalak. Salman laughs and says that KV was the worst performer in the task.
09.15: Salman pulls up Romil for being lazy and laidback inside the house. Salman asks the housemates to name three contestants they feel are not capable of reaching the finale. Romil names Surbhi, KV and Rohit as non-deserving contestants. KV names Surbhi, Romil and Rohit. Somi names KV, Rohit and Dipika.
09.10: Deepak goes to clarify things with Surbhi. Surbhi tells him that he plays the game of convenience. Karanvir and Dipika are seen discussing whatever happened in the task. Salman Khan enters the house through panasonic tv.
09.05: Deepak blames Dipika for playing the woman card always. Dipika blames Rohit and Deepak for the same. Romil blames Surbhi and Dipika. Sreesanth blames Romil. After Swara and Sumit leave, Surbhi breaks down in anger with Romil.
09.00: Salman Khan takes us through the highlights which includes the family week. swara Bhaskar and Sumit Vyas enter the BB house to interact with the housemates. They have to blame each other for being gender biased. Somi blames Rohit for being physical within the task, Surbhi talks about gender linked to her behaviour and blames Deepak.
With just two weeks left for the finale, it's going to be a tough fight to the finish for the contestants. While towards the end, we saw a few friendships growing stronger, there were many friendships which couldn't stand the test of time.
Karanvir Bohra, Rohit Suchanti and Somi Khan were nominated for eviction this weekend. And as per the latest reports, Rohit Suchanti has been voted out.
Karanvir has emerged as a strong player in the last two months so his safeguard was guaranteed. Somi Khan and Romil Chaudhary's growing proximity and friendship has raised many eyebrows and hence, her elimination too seemed like a far-out decision. However, wildcard entry - Rohit Suchanti – had not been able to form strong bonds or display his presence in the house strongly.
As per the poll conducted by IBTimes, audience had voted against Somi Khan in majority, followed by Rohit Suchanti. While Somi had got 50% votes against her, Rohit had received 46.15% votes against himself. Karanvir was safe in the polls by receiving just 3.85% votes.

Also, this weekend ka vaar would be better than the rest as we would see the two biggest Khans of the industry, together on the show. Yes, Shah Rukh Khan and Salman Khan would be seen promoting 'Zero' and having a fun session with the contestants.
Brace yourselves for a grand weekend ka vaar, as we bring to you minute-by-minute details of the episode at 9 pm.