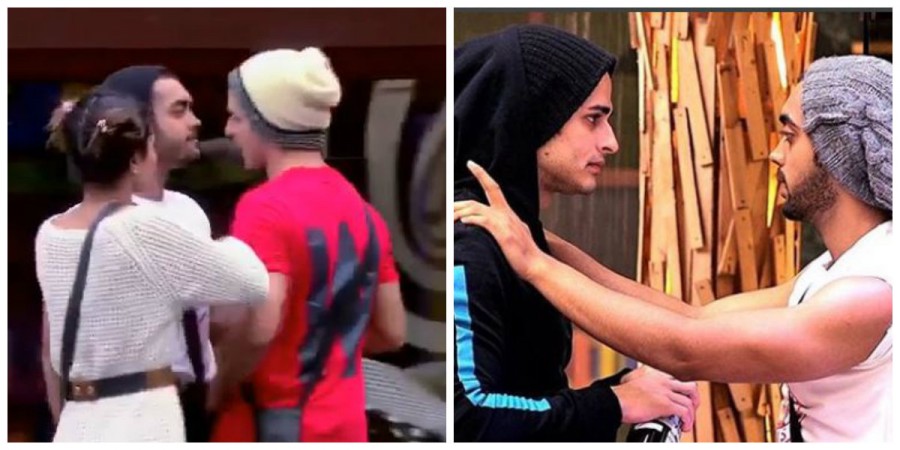 Bigg Boss 11 drama becomes ugly as friends turn against each other. On Wednesday night's episode, Priyank Sharma will be seen abusing Luv Tyagi left right and centre, whereas Hina Khan tries to protect the two so that they don't hit each other.
In a video posted by a fan page, it is clear that Priyank is not happy with Luv's decision of not keeping him as a priority for the captaincy task. While Luv is trying to explain the situation, Priyank seems to be in no mood to listen.
Check out the video:
Definitely a lot of people in the house will take advantage of this fight but Hina tries to intervene and keep the two away from each other.
In another video (Extra Doze) on Voot, Vikas Gupta says that Priyank abusing him was wrong and hopes that Salman Khan tells him about the same on Saturday. But who is right and who is playing dirty -- will be out soon.
Meanwhile, the popular TV actress Hina Khan has somehow damaged her image because of her actions in the show. However, she made good friends like Priyank Sharma and Luv Tyagi.
But do you think they are really good friends?
In the last episode, Luv and Priyank were seen talking to each other where the former said that the way Salman Khan is appreciating Shilpa Shinde every weekend, is bothering Hina.
To this, Priyank said that Hina is actually insecure of Shilpa and also, of Vikas. He added that Hina thinks she will go till the finale because Salman has said it to her on one weekend.
Well, according to our observation, these three are definitely playing their own game and have zero value for their friendship. Only time will tell who's real.