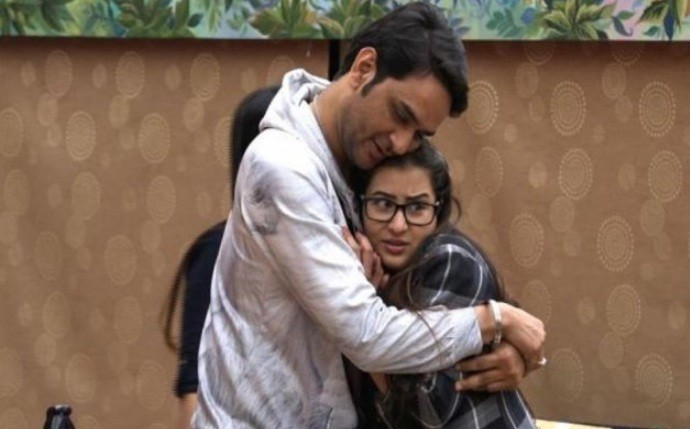 Shilpa Shinde and Vikas Gupta had shared a troubled equation in the initial weeks of Bigg Boss 11. The actress was often seen mentally harassing the producer to an extent that a frustrated Vikas had tried to escape from the house several times.
It was said that Vikas was responsible for the actress' ouster from her show Bhabi Ji Ghar Par Hai, which resulted in her being out of work for more than a year.
Bigg Boss 11 winner Shilpa Shinde's 'culinary skills' help her earn first endorsement deal
However, the actress had a change of heart after Vikas sacrificed his jacket for her during one of the tasks. The duo reconciled and the producer took a promise from her to work again.
And looks like both Vikas and Shilpa have kept their promise. Shilpa, in an interview with DNA, has revealed that they are indeed going to work on a web series.
Bigg Boss 11 finale: Congratulations to Shilpa Shinde and condolences to viewers for such a boring event
"He had spoken to me about working with him and I told him I don't want to do a TV show, I told him I will work for two days or so. He is working on a web series so I was like ok, it was no joke, I will definitely work with him," Shilpa told DNA.
Besides the web series, Shilpa is planning to try her luck in Bollywood. Reports are also doing the rounds that the actress will be hosting the Marathi version of Bigg Boss. She, however, has decided to not return to the small screen.
Not just that, the winner of Bigg Boss 11 has also been approached by a few brands willing to sign her as brand ambassador. Given that Shilpa won million hearts with her culinary skills inside the house, one of the brands that approached her is a popular wheat flour company.
"A lot of offers are coming her way. A popular branded Atta company too has approached her, however, Shilpa has not decided anything on that yet as it's been just a day since she has come out of the Bigg Boss house," a source told Bollywood Life.