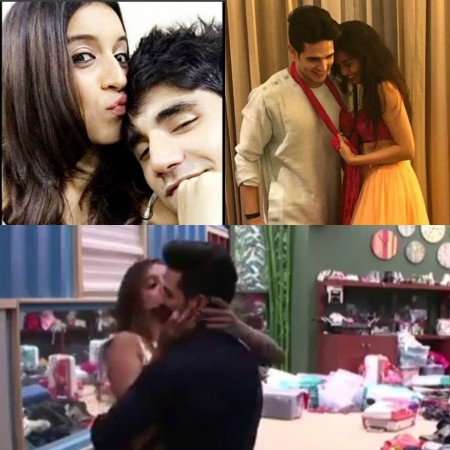 Benafsha Soonawala got evicted from Bigg Boss house this week.
In an exclusive interview with International Business Times, India, she opened on many things from how she is disappointed with Priyank Sharma and that Vikas Gupta is her true friend and much more.
Here are the excerpts from the interview:
How do you feel getting evicted?
Terrible
Do you miss anyone?
I was missing people but then I came out and heard what they talk about me. So, I am not missing anybody and I am glad I am out. Even though I miss the house and Bigg Boss' voice, I don't miss the contestants.
Who do you blame for your eviction?
I don't blame anybody. I blame myself because I was really angry. I pulled Akash's hair and got nominated. Sapna and Hina have a crazy fan base so that reduced my chances. If I was with someone who was less popular, I might have gotten saved. I am new in the industry, Sapna even being a commoner is a dancer in Haryana and has a tremendous fan following.
Did you get a chance to read what's being written in news?
Yes, I did and I am pretty surprised.
What do you have to say about Priyank and your relationship?
There was absolutely nothing going on between us. In fact, I mentioned about somebody special outside waiting for me and I am with him right now. And it is weird that this topic has been shown up. So, when Priyank entered again, I was very happy. In the first week, he wasn't that close a friend but when he came back I found that little support, affection, and that's why we got closer, but only as friends.
But this entire issue of linking us is absolute rubbish and nonsense. I don't know how to control myself because I am so angry and upset with the way people are reacting to this.
Everything I told Priyank like 'Accept kar le, I am going', was all a joke. I don't know how the editing works. One thing I am upset about was -- Priyank talking to Hina and Vikas, 'I don't go to her, she comes to me'. I am disappointed with that statement. I never needed to explain this to anybody, I would laugh it off and say that he's just a friend. Priyank tried to play safe and save his image.
I love him as a friend but I am personally disappointed with Priyank. Everything was in good humour. One scene that people created an issue about -- the bed scene. That day I was very disturbed and had a tough day. I went to his bed to talk because we were not talking. There was no dirty or cheap intention. It was innocent. We slept off but the moment Priyank got up, he said 'Ben you are in my bed', I got up and immediately went to my bed. That was the exact scene which they made a big blunder.
My person outside had to go through shit. Priyank's girlfriend outside is going through so much shit. Nobody was my friend except Priyank, Vikas and Hina to a certain extent. But still from Vikas and Hina, I expected some kind of gossip here and there but Priyank telling somebody that I don't know why Ben is coming on to him -- that's what gave support. If he had just said that, 'Don't get into this, we are just friends', then there wouldn't have been any problem. If you react to discussions in a certain way, that matters. One should not give heed to such things.
What was Varun's first reaction after seeing you?
He was just crying. I told him to relax. He was still crying. I will interview Varun for my fans and ask him did Benafsha cheat on you. It will be so funny. These are rubbish rumours and I will clear them out. I am proud of Varun for what he said. He has been so chilled about the entire issue.
If I was in Priyank's place for Divya, I would have felt bad. She gave out a statement that I am breaking up without knowing what's actually happening. But seriously that a**hole deserves this after he said that Chipku Benafsha comes to me. I am so disappointed.
Who is Priyank Sharma's girlfriend?
No way, I have no idea. I know everything about myself and nothing about anyone else.
Have you and Varun Sood spoken about this?
What matters to me is that Varun knows me the best. So no matter what people said, he stuck to one point that he will wait for me to come out. I am proud of that. I don't know about Priyank and Divya's relationship, I don't know how much they trust each other or what is happening between them. But Varun had 100 percent confidence that I wouldn't do anything.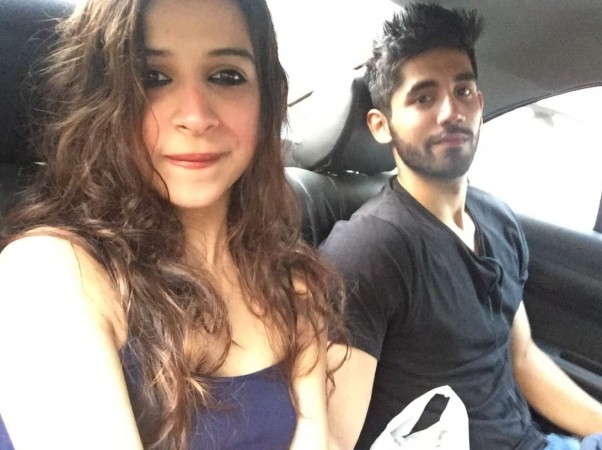 Your Instagram story says 'Karara jawaab milega', what does that mean?
I need to answer a lot of questions and I am ready for that. If I had any kind of guilt, I wouldn't have been able to answer. I am excited and I want to let it out. I can't believe all of the shaming has been turned around me. I want to make people guilty about their thinking and I will do it with Varun by my side.
If I wanted to fake a relationship, I would have done it way before and why would I mention Varun at all. What baffles me is my fans have turned against me. I don't know how many loyal fans I have now. Just because of one mistake of mine, I didn't know how it would be shown on national television.
What is the comparison between Priyank-I with Bandgi-Puneesh? Really?
Do you know that Divya has broken up with Priyank?
I am going to speak to Divya. I know her and she's a sweetheart, I am pretty sure she is upset with Priyank. Whatever I am going to say, I will say with full confidence, so she doesn't have to worry.
I can vouch for Priyank and my relationship until now, but post this what he does on the show - that is not my concern. She can watch for herself. I will tell Divya that there was nothing but I will tell her that I am disappointed with your guy because he encouraged people to talk more. It's very wrong. I did everything to be there for him in the show, but what he did was clearly to save himself and blaming it all on Ben. He knows Ben would never encourage such conversations.
Hugging, cuddling and kissing on the cheeks was friendly.
Hina Khan and Luv Tyagi were discussing that Priyank and your relationship is more than friendship. What do you have to say about that?
Everybody in the house had an opinion. I told Priyank inside the house that our friends are talking the most about us. I have told them clearly that it was just a big fat joke. It's not the masses fault, Priyank said 'I don't know why Ben is doing this even though she has someone outside' -- was a stupid thing to do.
Who would you consider your true friend inside the house?
Wow. That's a tough question. Honestly, it's Vikas Gupta. I actually feel like crying but it's Vikas. We have fought like cats and dogs but the way he protected me, is what really mattered to me. I would have honestly told Priyank is my true friend but he has disappointed me. My tears haven't stopped ever since.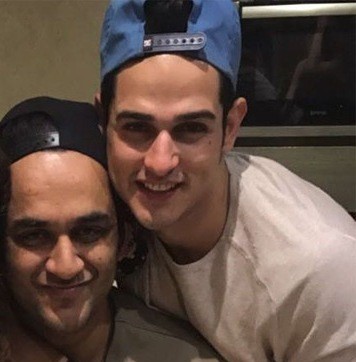 How have your parents reacted to this?
They are in shock. Bigg Boss house is meant for people who can make each other's lives miserable. I did some wrong things in the last one week.
One thing Bigg Boss house has taught you?
You are your only friend.
Who do you think were your real enemies?
I am a fun loving person. I don't have enemies in the house. When I got evicted, everyone came outside to see me off, some cried, some were upset. I had my phases with Akash and I feel I could have chilled more with some people.
Who do you see in Top 3?
Vikas, Shilpa and Hiten. There are other strong competitors but they are fading away. But these three are steady and control themselves.
Who was playing politics inside the house?
Vikas Gupta, but in a positive way. Also, Puneesh-Bandgi to an extent. Akash also got influenced because of them. There are silent political players.
You were close to Hina, does she do stuff for camera or is it for real?
I don't know Hina so well, I have completely failed to understand her. She should really control her bitching sessions -- they are bad and hurtful. She should yell a little less. When she's angry, she doesn't accept apologies and gets frustrated. Woman-Woman or Woman-Man, she goes to another level of bitching.
What do you have to say about Shilpa Shinda-Vikas Gupta fight?
Shilpa and Vikas are adorable. I don't know if their fight is overdone for the cameras but they are playing really well. They both are nice and my full support is with Vikas Gupta till then end. I know he bitched about me but at the end of the day, he supported me. With Priyank I expected he would back me but he did the opposite but with Vikas, I expected he would bitch about me but he didn't. Vikas was there for me.
Do you think you have made relationships inside the house?
No. But if I really want to chill with someone outside then it would be Vikas Gupta, Hiten Tejawani, Jyoti and Shivani Maa.
But Hina, Priyank and Luv - NO. You will hardly find my videos bitching about others. I would save the other person's image than saving mine.
Do you think Bandgi-Puneesh's relationship is real?
In the beginning, I felt it was not real but now I am sensing there is something. I don't know.
Your final word...
I am glad Varun Sood trusted me. And I am sure I will clear out this negativity against me. My fans will understand.