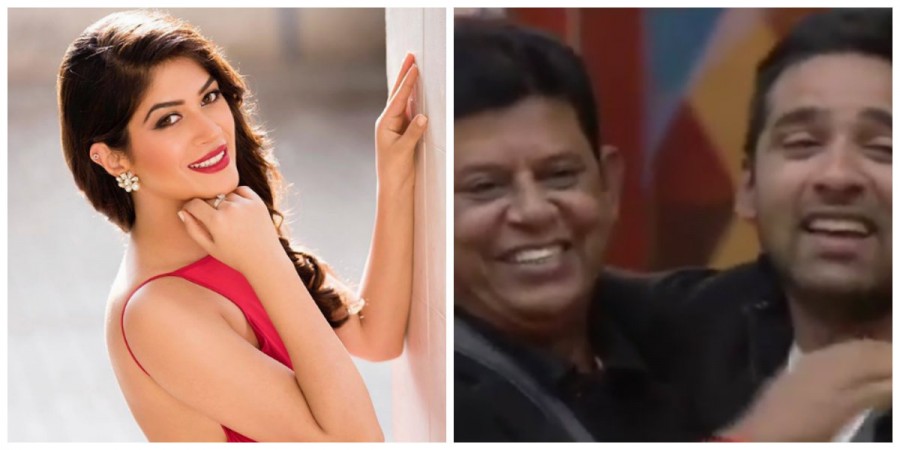 Away from their loved ones, Bigg Boss 11 contestants have now found a new family within themselves. With the latest luxury budget task, the contestants are in for a huge surprise with a challenge titled "Statue."
It will see family members of the contestants entering the house for a quick meet-and-greet. Armed with sage advice and messages from the outside world, the family members are sure to add a new level of emotions to the ongoing rollercoaster ride inside the madhouse.
All contestants will be ordered to "freeze", and the first one to enter will be Puneesh's father. He will go around the "frozen" contestants with a personalised message for each.
He will tell Shilpa that Puneesh's mother wants to meet her first. He will tell Akash he is Puneesh's real friend inside and outside.
Upon "Release," Puneesh will be overwhelmed and hold his father in a tight embrace. Soon they will say goodbye as Bigg Boss will ask Puneesh's father to exit the house.
Speaking to International Business Times, India, Bandgi Kalra (Puneesh's girlfriend), who was also a contestant and got evicted, said: "Their bond is very special. I have spoken to his mother. I got very emotional when I saw the promo last night. I cried. I even saw Shilpa's mother and I feel bad that I am not there inside the house. I am sure he must be weak after his father left the house and I only wish I was there to support him."
She added: "Puneesh is a sweetheart. He cannot fight even with an enemy. It's just in the heat of the moment that he comes in that zone. Two best people in the house are Vikas and Shilpa and they have understood Puneesh's nature and I hope everyone gets that about him."
Here are some more questions she answered:
So, how was it talking to Puneesh's mother?
I had to speak to her. Every parent [of a Bigg Boss contestant] has issues because he or she is watching only one hour, and since I was out I thought I should speak to them.
His mom is relaxed now. She is happy. And now that his dad has gone inside, he also must feel good. Puneesh's father is very cute. He made everyone cry in the house. Our relationship is not fake.
How is Puneesh playing the game after you have left?
I was laughing at the sight of he investing his time in the kitchen. He's being strong. I told him clearly to spend time with Shilpa and Vikas.
It is very difficult to spend time in the house where you have seen some memorable moments and it was very cruel of Arshi to make those mean comments. I hated it.
She says she is Puneesh's friend on his face but then making fun of someone who is crying is not fair.