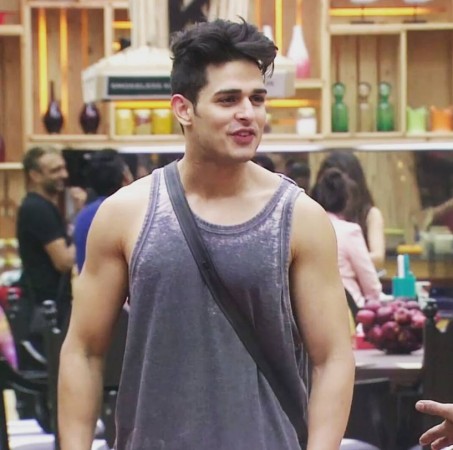 Bigg Boss 11 day 25 started with captain Hina Khan picking up three contestants who performed worst at the luxury budget task. She named Dhinchak Pooja, Akash Dadlani and Arshi Khan.
While the other two contestants were happy to go inside the jail as punishment, Pooja could not take it in a good way, and behaved pretty rude with Shilpa Shinde and others. Apart from Hina facing series of accusation from different contestants at Sapna Ki Adalat, Priyank Sharma's come back in the show was the biggest event.
Below are the scene by scene updates of Bigg Boss 11 day 25:
It seems like Pooja can't handle the pressure of going to jail as she breaks down in the washroom.
Pooja stops talking to Shilpa Shinde when she tells that as per the task Pooja was the weakest performer.
Hina Khan tells Shilpa Shinde that Pooja is extremely rude as she didn't show any respect to any other housemate.
Pooja doesn't let the jail bring down her spirit as she breaks into a song.
Bigg Boss informs that the luxury budget has been cut down to zero as a lot of housemates haven't followed rules.
Bigg boss informs the housemates that if Pooja makes a viral song on the housemates, they will get back their luxury budget.
Hina Khan could also be a contender for captaincy if she successfully gets through Sapna ki Aadalat.
The housemates' accusations begin and Hina Khan starts defending herself.
Hina Khan says she is short tempered and may sometimes react harshly, but always stays in her limit.
Judge Sapna Choudhary says that though Hina Khan is a great captain, others need to get a chance too.
Priyank Sharma finally makes re-entry into the show.