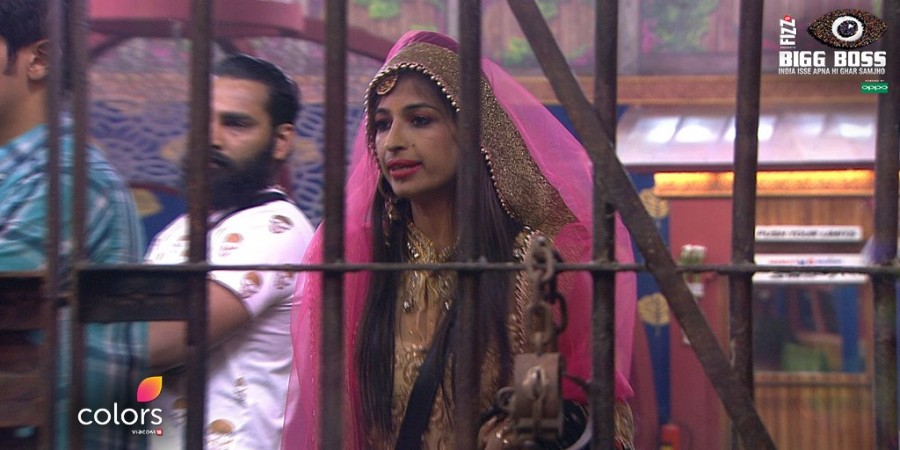 The Bigg Boss house is a land of surprises, which are mostly unpleasant. Two weeks ago, a majority of viewers was rejoicing on social media over the eviction of Priyanka Jagga, but rumours of her reentering the show have interrupted the celebrations.
If true, this development will surely change the dynamics within the house. Word has it she is being kept in a secret room and will be joined by Om Swami. During their stay in the room, the two will apparently have access to video footage that will help them keep an eye on fellow inmates.
Even though Jagga was, most of the times, loud and had a different approach to tackling fights, she was easily one of the strongest contenders for winning the show. Her eviction did leave her teammates in shock, but they moved on with time.
In other news, in the weeks that Jagga has been eliminated, a lot has been written and said about her personal life. A certain Dj Gautam Arora, who claimed to be the contestant's ex-boyfriend, said that Jagga is a money-minded person who doesn't care much for people's emotions. He also said that she and her Canadian husband have been living separately for over three years now.
Reacting to the claims, Jagga said that she is now determined to file a defamation suit against Arora. She urged people not to dig too deep into her personal life as she is capable of taking care of it.
Meanwhile, here's how Twitter users have reacted to rumours of Jagga's return on BB10:
Mir Fawaz: so this bitch will be back #PriyankaJagga #BiggBoss10 I really have nothing to say .This show is never or was ever #Fair #Lost it & How !
BB10 Faltu Bakbak: Why is Teeli #priyankajagga given so much importance. Save the audience the horror, keep her away pl. #BiggBoss10 #BB10
Trisha Tanya: WTF!!! No way!!! It's not a thing like "UNFAIR" it's like a "SHIT" !! #PriyankaJagga NOT AGAIN!!! #BB10 #BiggBoss10
VjAnkit: If Priyanka Jagga Enter The House Agin I m Stoping Watching @BiggggBoss
Noyaa: @BiggBoss #BB10 why r u sending #priyankajagga back that's unfair she is just a mess in the house #troublemaker
Mandana Karimi FAN!: If #PriyankaJagga comes back it is not going to be good! She's going to be causing trouble in the house with her loud voice #BB10
Mew: @MandanaKUpdates I know right I don't know why @BiggBoss bringing that bitch priyanka jagga back when no one even likes her wtf? #BB10