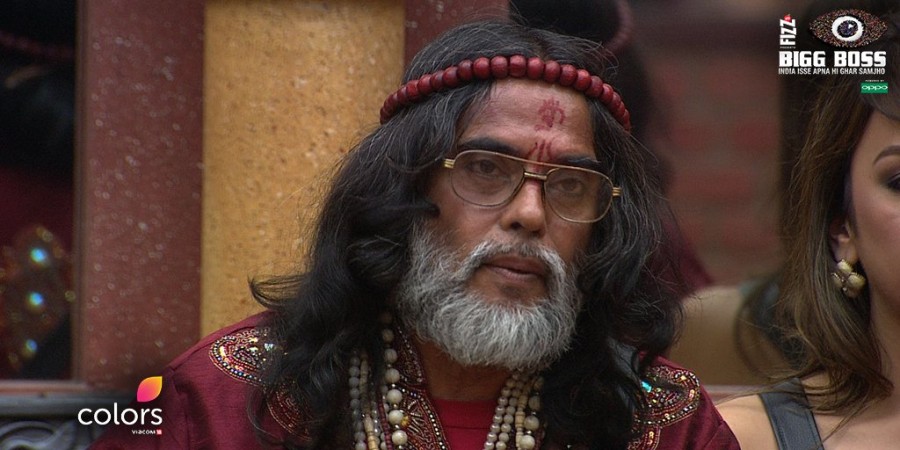 In the upcoming episode of Bigg Boss 10, viewers will witness Om Swami being thrown out of the house. Since the beginning of the show, Om Swami had been a nuisance to the inmates as well as the audience.
Also read: Bigg Boss 10: Priyanka Jagga suffered miscarriage while inside house?
However, it wasn't an easy task for the makers to evict him from the house. The buzz now is that the self-proclaimed godman created a ruckus over the decision taken to eliminate him. His behaviour was so violent that security guards had to be called to get him out of the sets, Tellychakkar.com reported.
Om Swami had earlier threatened the show makers that he should be the one declared as the winner of Bigg Boss 10. If that doesn't happen, he threatened, he would ensure that the show shuts down. He also apparently said that his union members would protest against the makers on the show's finale, if he doesn't win it.
Bigg boss had to take the stern action after he threw urine on Bani and Rohan. The incident took place during the captaincy task between Bani and Om Swami, when most of the contestants supported the former. Both the contestants had to build pyramids and the one with the taller pyramid was to be declared the captain of the house. When Baji's supporters tried to destroy Om swami's pyramid, he got agitated and urinated in a container, which he threw on Bani and Rohan.
Soon after Om Swami's act, bigg boss threw him out of the house.