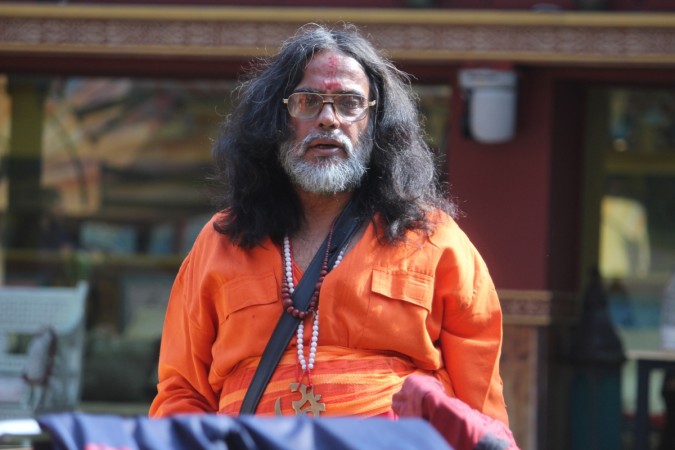 Bigg Boss 10 contestant Om Swami has had been a troublemaker inside the house since the beginning of the show. From passing derogatory comments on women to attempting to strangulate a co-contestant, the self-proclaimed godman has done it all. Despite having received a lot of flak from host Salman Khan, Om Swami continued to be unreasonable.
Also read: Bigg Boss 10: Om Swami threatens makers to declare him the winner?
However, Om Swami crossed all limits when he threw his urine on inmates Bani J and Rohan Mehra, according to the Times of India. However, this time bigg boss decided to take strict action against him and threw him out of the house. The episode will be aired on Thursday, January 5.
The incident took place during the captaincy task between Bani and Om Swami, who had to build individual pyramids. The one with the taller pyramid was to be declared the captain of the house. The other housemates were given the option to support the one they want to see as a captain. Most of the inmates extended their support to Bani and tried destroying Om Swami's pyramid.
This left Om Swami annoyed and he urinated on a container, which he threw on Bani and Rohan. While Bani lost her cool and kicked him, Rohan controlled himself from slapping Om Swami.
In other news, it was reported recently that Om Swami, while re-entering the house after being away for a legal case, threatened the show makers to declare him the winner of Bigg Boss 10. He threatened that if that doesn't happen he would ensure that the show shuts down. He also apparently said that his union members would protest against the makers on the show's finale, if he doesn't win it.