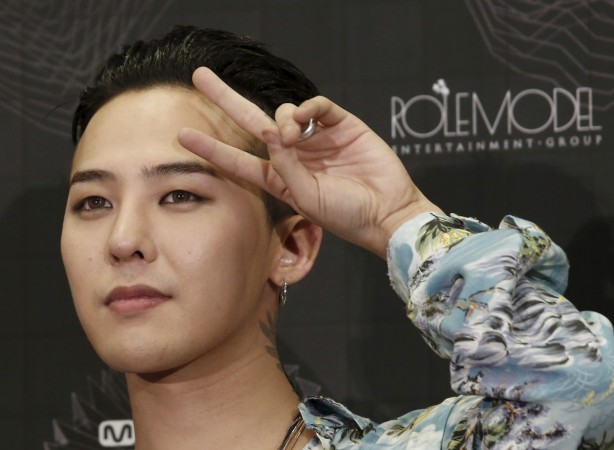 It's been 10 years since BIGBANG, one of the biggest K-pop acts in Korea, debuted. Since then, the five member band has received immense praise for its music, collaborated with several international artists and has snagged many advertorial campaigns.
But BIGBANG has an immense international audience not just for its music but for projecting five talented and interesting personalities who exude charisma and exhibit a sense of style that's best described as androgynous. But how did it all start for G-Dragon, Taeyang, Daesung, T.O.P and Seungri?
During the band's recent press conference for its exhibition titled "BIGBANG 10 THE EXHIBITION: A TO Z," as part of its 10th year anniversary celebrations, G-Dragon aka Kwon Ji-yong said that their success is really a result of their hard work as YG trainees. The "Bae Bae" rapper added that all the members of BIGBANG worked relentlessly because their future was uncertain as mere nameless trainees in the label.
"Whenever we're about to perform a huge concert, we always remember the times before our debut," G-Dragon stated.
Today, BIGBANG is one of the highest grossing K-pop acts in the world. According to a Forbes report, the YG Entertainment band grossed $44 million in pre-tax earnings in 2015; much more than the American pop band, Maroon 5. Much of this is due to their ever growing fan base known as V.I.Ps. BIGBANG's concerts around the world are often sold-out and the Forbes report likened them to the hit 90s pop band, Backstreet Boys, who often drove fans into overwhelming emotions during their performances.
Amid this growing popularity, the band members don't seem to have forgotten what holds them together as a unit. According to them, it's the strong sense of kinship that's resulted from spending hours during rehearsals, in the studio and brain storming for ideas.
"The best thing about these 10 years is that the five of us met. It's almost to the point where we wonder how five people of different personalities could stay a tight-knit team for 10 years," Seungri said.
Taeyang was quoted by Soompi as saying, "Even beyond music and the stage, I've realized more that the members are precious to me. That's why I'm happy."
However, this could change all too soon for BIGBANG members. The K-pop artists will soon have to enlist in South Korea's military for a mandatory conscription that lasts up to two years. While tracing the band members' journey from their trainee days to acknowledging their significance in K-pop, G-Dragon, 27, added:
We will go and do our duty well. But, it's the aftermath that I worry about. Nonetheless when that time comes, we might be older and would have changed our minds. Even though we will always be BIGBANG, we do not know what will happen when we come back from our enlistment. Still no matter how long it takes, when I find my courage again, I will most certainly come back again and show myself to the public.