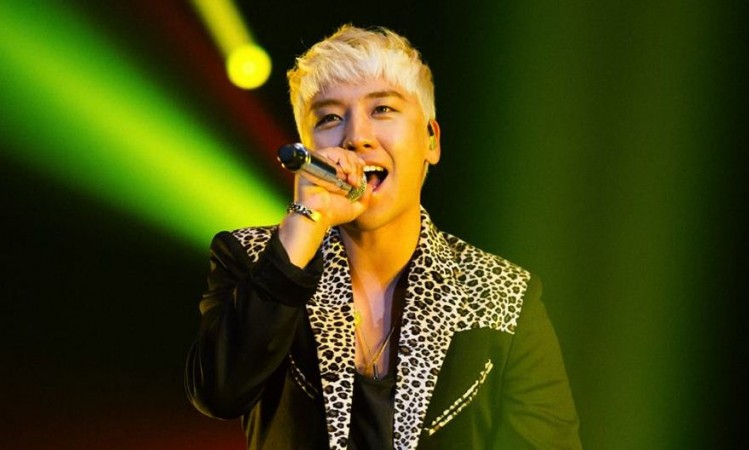 BIGBANG's V.I.Ps are known for their unflinching support for the K-pop band. Their loyalty extends beyond showing up for concerts, keeping themselves constantly updated about the band members' lives, and in some cases, even when the artistes are impolite or rude.
Recently, BIGBANG member Seungri was caught napping on the train. But this seemingly non-offensive activity irked several people because the "Loser" singer rested his bare legs on the window while travelling in a train.
Chinese media outlet Sina (via Allkpop) commented, "Seungri is seen sleeping on a train with his shoes and socks off. Many are criticizing him for putting his bare foot on the train window."
Although Seungri's impolite behaviour was scorned upon by many, his loyal fans still supported him. Many of them argued that the singer was no doubt tired and even condoned his behaviour because it is "understandable."
One fan on Twitter wrote, "Seriously the fan or whoever it is that took the pic of seungri while sleeping should be the one that should be criticized rn." While another wrote, "Seungri is all of us #RelatableKpopPrince."
The BIGBANG member was last spotted in Shanghai, where the "Bang Bang Bang" singer and his trainees distributed tickets to the Chinese variety show, "Girls Fighting," in The Bund.
Seungri, 25, was announced as a mentor on the TV show in May 2016. The singer, along with Huang Xiaoming, Hu Hai Quan, and singer Yufan Chen train contestants as they audition to form a pop group.