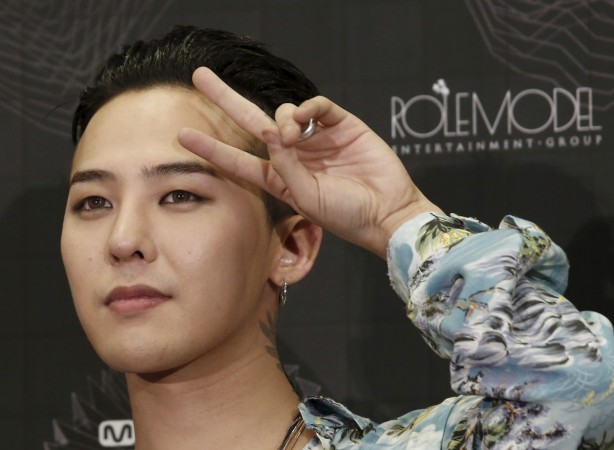 BIGBANG members' hopes, dreams and desires have been expressed. In a video for Chinese company, Nongfu Spring, members of the YG Entertainment band got candid about their aspirations and the future they envision.
In the latest advertisement for the bottled water company, Korean rapper G-Dragon, 27, implied that music is the most important aspect of his life. The "Heartbreaker" rapper mentioned that the idea of producing good music overtakes every other desire.
The video clip, which opens with G-Dragon aka Kwon Ji-yong looking pensive, goes on to capture him recording tunes. In between, he says, "The most important thing is to have my own unique color, different from others. I dedicate the most effort and time into creating my own unique style."
His bandmates confessed their ambition as well. T.O.P said that his dream is to stamp his acting skills on stage. In the video, the aspiring actor is seen rehearsing lines from a script that he holds on to.
While the rest of the BIGBANG members spoke in a similar fashion, the most touching and heart-rending moment in the video occurred when Daesung spoke. The "Fantastic Baby" singer revealed that he had to fight with his parents in order to have a career in music, according to Allkpop.
BIGBANG's presence in an advert that seems honest and personal resonates with their documentary feature titled "BIGBANG MADE." The full length film, which will be released on June 30, captures the members' gruelling rehearsal sessions, moments of fun during concerts and their fans' enthusiasm.
BIGBANG's documentary feature will be screened with "CGV ScreenX, which shows the film on three screens for a 270-degree viewing experience," according to Soompi.