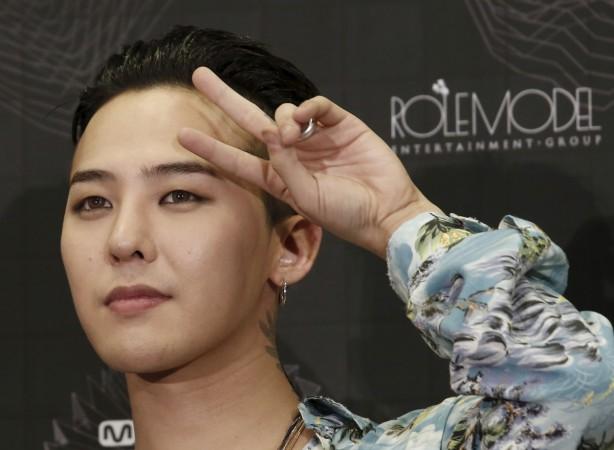 BIGBANG member G-Dragon is often evasive when it comes to questions regarding his love life. The K-pop artiste has never spoken about his rumoured relationship with Japanese/Korean model Kiko Mizuhara and neither has he addressed other speculations surrounding his love life. Perhaps it is this evasiveness that's sparked fans' curiosity.
It's not uncommon to find netizens wondering if he's dating Taeyeon or commenting on his chemistry with model Bella Hadid. But it isn't just fans who want to know who will be G-Dragon's partner. The YG Entertainment artiste is equally curious. And this became evident in a recently-aired broadcast through Naver's V app.
On Wednesday, Sept. 7, G-Dragon sat down with a fortune-teller during the broadcast. The "Bae Bae" singer was told about his love life and the success that awaits him. A very curious G-Dragon was told that his future wife will be cute, lovable and an adorable partner, according to Soompi.
The fortune-teller added, "You have by birth the propensity to be a doting husband." The rapper cheekily replied that he's always good to women. This response elicited a few laughs from the fortune-teller as well.
However, G-Dragon and the fortune-teller's tête-à -tête didn't include details about his love life alone. The BIGBANG member was also told about what fortunes await him. According to the palm reader, G-Dragon will have a very successful end to the year. She said that "wealth will climb like a mountain" between September and December. But she gave rather ominous advice regarding his finances for the year 2017.
"Avoid anyone with the last name Lee," she said, impelling G-Dragon to perhaps think about his band mate Lee Seungri.