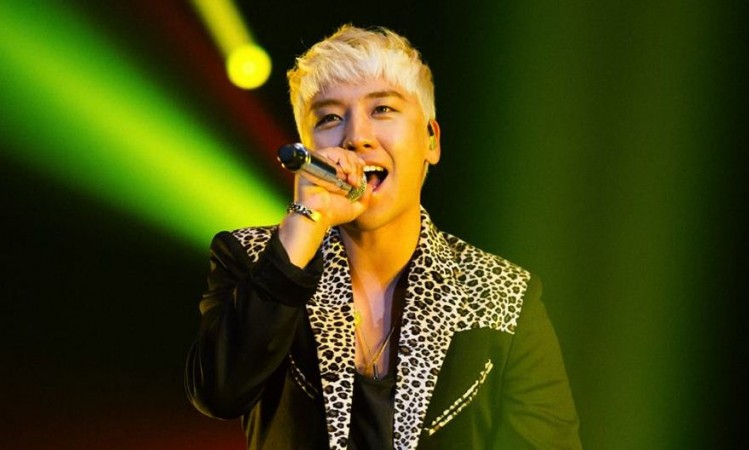 K-pop band BIGBANG's MADE concert in Seoul, held Sunday, March 6, 2016 was a success, concluding the last leg of their world tour. For the tired and weary members of the band, it was an emotional moment when they bid adieu to 13,000 fans who attended their show. However, they lightened the mood by impersonating characters from Korea's famous variety shows.
YG Entertainment's CEO Yang Hyun Suk released an after-party video, in which band members Seungri a.k.a Lee Seung-hyun and Daesung a.k.a Kang Dae-seong are seen wearing pink uniforms, a wig and are holding a mic. The two singers can be seen impersonating the cast of Mnet's "Produce 101" reality show.
The "Loser" singer's goofiness at the party certainly entertained everyone who had gathered. BIGBANG member G-Dragon a.k.a Kwon Ji-yong broke into fits of laughter and so did his band mate Taeyang. The "Eyes, Nose, Lips" singer stood behind Daesung and enjoyed the moment all by himself.
BIGBANG's last concert of their MADE tour was cherished by fans. According to a report on Korea Times, the crowd sang along to most of the songs and the "Heartbreaker" singer elicited squeals of excitement from female fans when he said, "During the (world) tour season, I've almost forgot. Korean girls are beautiful -- makes my heart flutter."
YG Entertainment managed K-pop band announced that they would hold another concert in the summer of 2016 in order to commemorate their 10 year anniversary.