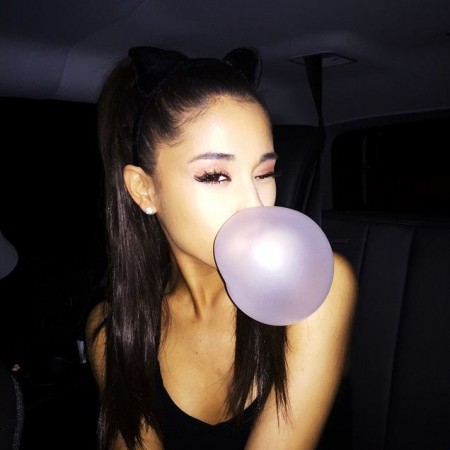 A video showing Ariana Grande and her new boyfriend, backup dancer Ricky Alvarez, licking donuts, has gone viral, and her former beau Big Sean isn't happy with her unsanitary approach.
The video shows the pair first pretending to lick the donuts, but later it appears that they in fact licked the sugary treats that were on display on the top of the counter. The incident took place at Wolfee Donuts in Lake Elsinore on the Fourth of July, and the duo was accompanied by a few friends.
According to entertainment website TMZ, the incident occurred when the shop workers weren't looking, and they reportedly said they would have tossed the donuts away had they been aware of Grande's unsanitary gesture.
The video also shows Grande taking a shot at America soon after a shop worker brought out a fresh batch of the sweet treats. "What the fuck is that? I hate America. I hate America. That's disgusting," she is heard saying.
Not surprisingly, Grande's ex Big Sean isn't proud of her bratty behaviour. A source close to the rapper told HollywoodLife Big Sean found her behaviour immature and rude.
"Sean saw the video and is both embarrassed and disappointed with Ariana's behavior, especially with how she treated the worker. He says he would never disrespect someone that way, and the fact that her new boy toy laughs along is quite telling. He thinks the whole incident was immature and rude," the insider told the media outlet.
It has only been a couple of months since Grande and Big Sean called off their relationship, reportedly owing to their busy schedules. And it did not take Grande too long to find yet another love interest in her backup dancer Alvarez, who has been part of Grande's troupe for a while now.