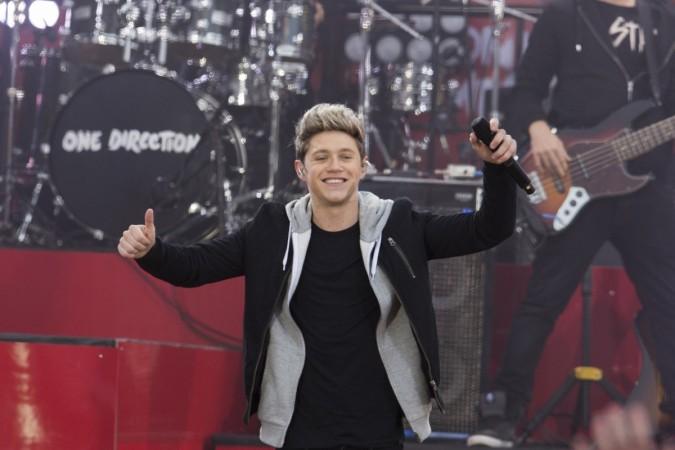 Speculations and rumors are bound to fly high if two celebrities bond and meet at odd hours. One Direction's Niall Horan and popstar Ariana Grande have been seen together at several places, including their residences, so it wouldn't come as a surprise if rumors of them in a relationship hit headlines.
According to a report by MailOnline, Niall Horan and Ariana Grande, both 21, have been spending lots of time together. Grande was spotted leaving Horan's Hertfordshire mansion in the early hours of Wednesday and it was just the reverse when night fell. The One Direction singer was caught visiting Ariana's London hotel on the same day.
The report went on to say that the celebrities visited the luxury department store Harrods Wednesday, arriving and leaving separately. Horan was accompanied by photographer Alfredo Flores and other friends. They later met at the Langham Hotel where Ariana stayed.
The bonding between Niall Horan and Ariana Grande has raised many eyebrows but the latter's rep had told MailOnline that they were "just friends."
However, rumourmongers might think the duo could be more than just friends because of the similar circumstances they have been through off late.
Interestingly, Niall Horan has split with his Australian girlfriend Melissa Whitelaw a few days ago and Ariana Grande also parted ways with rapper Big Sean, her boyfriend of eight months, in April this year.
Only time will tell whether Niall Horan and Ariana Grande are in a relationship.