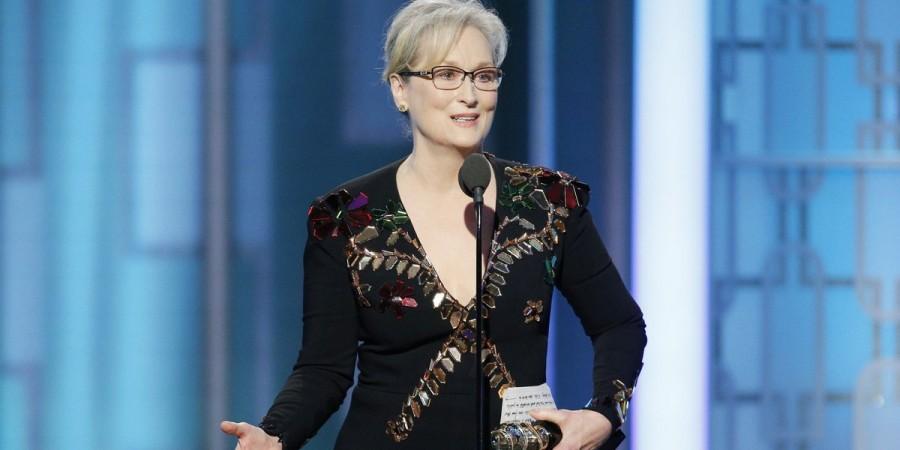 The filming of Big Little Lies' season 2 has begun. It was announced earlier this year that Oscar-winning actress Meryl Streep would be a part of the new season of the hit HBO show. And now, Nicole Kidman has shared the first picture featuring the newest addition to the series and fans are flipping.
Streep has joined the cast to play the role of Celeste's mother-in-law Mary Louise Wright. Kidman informed fans it was the first day on sets with Streep and her boys. Although it was merely a picture, fans got extremely excited about the shot. But there was one element in the picture that got fans asking, oh god why!
It did not take long for fans to notice Streep's wig in the picture and they had all kinds of thoughts about the look. "Big Little Lies 2: Return of the Wigs," a fan renamed the new season of the show.
"Oh, so she went with her 'Prime' wig." - me, being gay, looking at the pic of Meryl Streep on set of #BigLittleLies

— Matt Rogers (@MattRogersTho) April 6, 2018
the wig they've got Meryl Streep in for season two of big little lies pic.twitter.com/xttrhTYljF

— Sofa Coca-Cola (@carlixann) April 5, 2018
THE WIG OF MY NIGHTMARES IS BACK! #BigLittleLies #NeverForget #NicoleKidman #MerylStreep #MerylStreepsWigisNOTNiceEITHER https://t.co/AeGmSyEZ18

— Wig Wurq (@WigWurq) April 5, 2018
FULLY here for Meryl straightening her "Prime" wig for #BigLittleLies S2 pic.twitter.com/LZIT7L6jCl

— Jarett Wieselman (@JarettSays) April 5, 2018
Meryl in another dumpy wig and probably some accent CAN YOU COME UP WITH SOMETHING ELSE pic.twitter.com/FG04FpGSPt

— chris (@cindyIoupeoples) April 5, 2018
I guess they scaled back on the wig budget so they could afford Meryl's rate #BigLittleLies pic.twitter.com/tufOZGaBpr

— mariah smith (@mRiah) April 5, 2018
That wig on Meryl tho ? https://t.co/jbPPsAGj1r

— Idle Delilah (@suleimanlawal_) April 5, 2018
When HBO announced the addition of Streep to the cast of Big Little Lies season 2, they had also shared that her character, Mary Louise, has come to Monterrey "searching for answers" because she's "concerned for the well-being of her grandchildren following her son's death."
Although she seems like sharing a lovely evening with her widowed daughter-in-law and her grandchildren in the picture, she's in for the shock of her life when she finds out Celeste and Perry's truth.
A few days before this picture, another photo from the sets of Big Little Lies season 2 made its way online. Featuring Reese Witherspoon and Laura Dern, the picture teased the relationship between the two ladies in the upcoming season.
Big Little Lies is expected to drop new episodes in the first half of 2019.