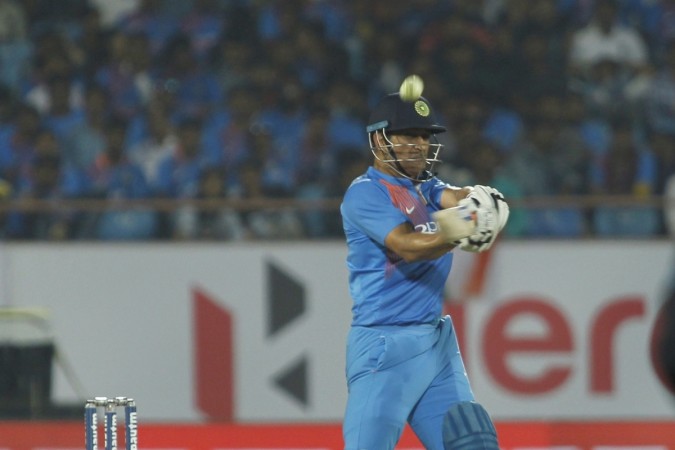 MS Dhoni has been one of the best players India ever produced, but his time in the shorter format has been questioned of late. There might be a difference of opinion among experts, and former India opener Aakash Chopra also questioned the player on his dwindling numbers since last year or so.
The Jharkhand man no longer plays the longer format of the game, retiring in December 2014. After which, his focus has only been limited overs cricket. The selectors have always picked him for ODI and T20 series, be it against Australia or any other team. He played all the matches for India in the recently concluded ODI and T20 series against New Zealand, where he scored 124 runs from six matches.
It is such kind of record, which seems to have got the experts and critics talking as well. Chopra, who spoke about Dhoni being a wonderful ODI player, feels his best is behind him in the T20 format.
The former player has a good suggestion to the selectors – pick somebody else for the next T20 series, which will be against Sri Lanka and see how it goes. India will travel to South Africa after the Sri Lanka series.
"After this series (India vs New Zealand) is done, India are playing against Sri Lanka. They (SL) are not a top draw, and one can take chances and then may be rethink once you go to South Africa, because you have few T20 matches against a top-ranked T20 side (South Africa). They will come hard at you," Chopra said during the Star Sports pre-match show on Tuesday.
"For the Sri Lanka tour to India, may be time is ripe to try somebody else, keep them in the loop. Because Dhoni's numbers have overridden the last year and year and half, it has dwindled."
India will play Sri Lanka in three Test matches, 3 ODIs and 3 T20Is, with the first Test starting on November 16 in Kolkata. The T20 series starts on December 20 in Cuttack, and the team is yet to be announced.
With the backing of the team management, including Ravi Shastri and Virat Kohli, it would be interesting to see if the selectors will take the daring call and drop him for the Sri Lanka T20 series.