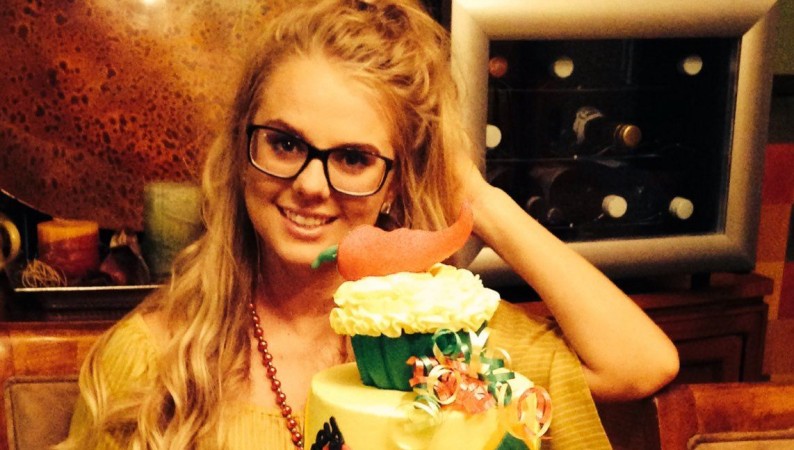 The 18th season of the American reality show, Big Brother, ended on a high note on Wednesday night, with Nicole Franzel emerging as the winner. Franzel created history by becoming the first woman to beat a male contestant in the final round.
Franzel, who hails from Michigan, won a cash prize of $500,000. She was in the final round with Paul Abrahamian and James Huling.
The Big Brother 18 finale started with Abrahamian beating Franzel and Huling in a challenge round that involved the three contestants dressing up like cats and chasing a laser through giant boxes. Since Abrahamian emerged as the winner of that round, he directly went to phase 3 of the challenge. On the other hand, Franzel and Huling battled it out in phase 2.
In the second challenge, Franzel became the winner. That led to Abrahamian vs Franzel battle in the phase 3 challenge. For the third challenge, Abrahamian and Franzel were treated to the "fill in the jury member blank" contest. Abrahamian defeated Franzel in that round and gained a spot in the finale. He also got a power to select one of the remaining contestants with whom he could fight it out in the finale.
Abrahamian voted out Huling from the finale, leaving him and Franzel to battle it out for the Big Brother 18 trophy. Abrahamian's decision shocked several, as Huling played a weak game overall.
For the final round, the nine-member jury voted for Franzel and Abrahamian based on the answers of the two contestants during the question answer round. When the votes were revealed, there was a tie at four, but Da'Vonne Rogers' vote changed the history of Big Brother 18. Franzel won the 18th season of the show, while Abrahamian won $50,000. Victor Arroyo was voted as America's favourite. He won $25,000.
Meanwhile, fans were left disappointed after Franzel was announced as the winner. Fans believe that Franzel did not deserve to win the show and Abrahamian is actually the winner.
Check below what fans have to say: