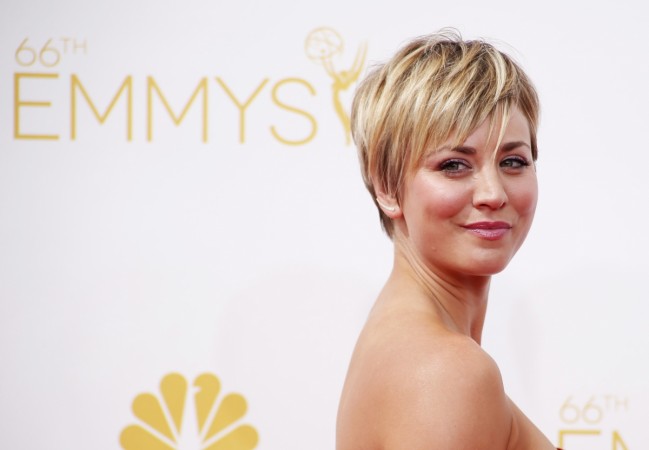 The 20 October episode of "The Big Bang Theory" titled "The Expedition Approximation" will feature a showdown between Leonard and Penny, and the cause of confrontation will be Penny's irresponsible handling of her finances.
The previous episode informed viewers that Penny, played by Kaley Cuoco-Sweeting, has a lot of credit card debts, and now that that the former "Cheesecake Factory" waitress is earning well, Leonard (Johnny Galecki) feels that she should manage her finances better, and not spend it on unwanted stuff.
This will be the central plot line of the episode, and according to the official synopsis, Penny and Leonard will seek help from Wolowitz and Bernadette after they fight about money.
However, their bickering won't result in the couple calling it quits, and they are still committed to making their relationship work. But there won't be a marriage in the near future either.
"At least as of now, there isn't a lot of wedding planning as far as stories go," showrunner Steve Molaro told The Hollywood Reporter. "She's really focused on this new career. I don't think they're in a rush. They're happy, they're engaged and, like a lot of people, they may be engaged for a while.
"But it does raise issues like money, combining money in the future and who has credit card debt and what that all means. Those kind of issues start to come up, which I find more interesting than the actual wedding planning," he added.
Also, Penny's new job and her success as a pharmaceutical representative might bring about a change in her dynamics with Leonard, the showrunner said.
"She's in a more independent place and that hasn't been their dynamic for seven years. It's going to be interesting for Leonard to take a step forward in commitment and at the same time, the dynamic that you were used to is not what it was anymore. We're locking in more by being engaged on a thing that's now different. They're in a really interesting place," Molaro noted.
Meanwhile, the upcoming episode is titled "The Focus Attenuation," and it has the girls going wild and crazy in Las Vegas. Surprisingly, Penny becomes a buzzkill when she ditches the girls for work, and stays sober while Amy and Bernadette gets drunk.
The boys, meanwhile, dedicate their time to invent something cool, "but only come up with new ways to procrastinate," the synopsis reads.