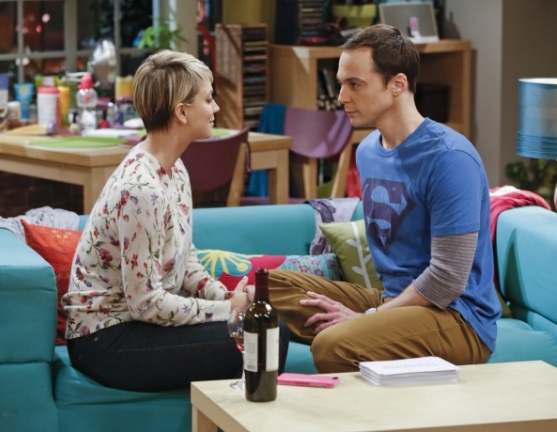 Following the heartwarming tribute to Mrs. Wolowitz and more importantly, Carol Ann Susi, the woman behind the iconic voice, "The Big Bang Theory" is back for more laughs. "Intimacy Acceleration" will give viewers a glimpse of Raj's relationship with Emily, as Leonard and Amy join them on an unlikely adventure.
Interactions between Sheldon and Penny have been an audience favourite from the beginning of the series and in this episode we might even get to see them fall in love. In Episode 16 of Season 8, the duo tries out an experiment that is meant to make people fall in love.
Meanwhile, their better-halves Leonard and Amy turn a blind eye to the experiment, which would most likely result in a heartbreak for them, and spend time with Raj and his girlfriend Emily and a zombie. The foursome trying to escape a room inhabited by the walking dead would surely make for some hilarious physical comedy and one-liner treat.
The heavy machinery connected to the "zombie" however suggests that it is either a science experiment gone bad or a scene from a scary house.
After attending the funeral of Mrs Wolowitz, who was visiting her family in Florida and dies peacefully in her sleep, Howard and Bernadette return home to Pasedena, California and are met with some unexpected trouble at the airport.
The summary of "Intimacy Acceleration" reads, "As a joke, Sheldon and Penny try an experiment designed to make participants fall in love. Also, Leonard, Amy, Raj and Emily spend the evening trying to escape a room with a "zombie". And, after returning from Mrs. Wolowitz' funeral, Bernadette and Howard run into trouble at the airport."