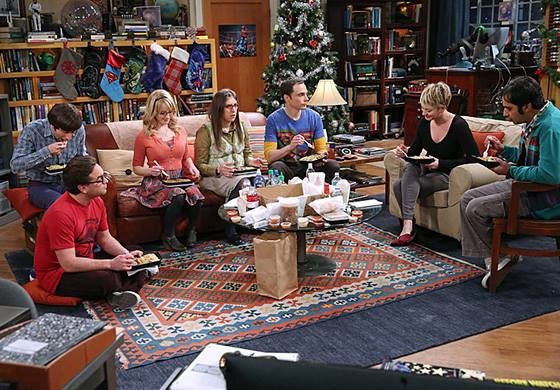 CBS will not air a new episode of The Big Bang Theory this Thursday, January 12. Season 10 episode 13 titled The Romance Recalibration will be aired only on January 19 and it will see Penny and Leonard trying to work out the issues in their marriage.
Also read: Selena Gomez's romance with The Weeknd has cost her Bella Hadid's friendship
Warning: This post contains spoilers from the upcoming episode of The Big Bang Theory.
According to the taping report of the episode on The Big Bang Theory wikia, tension between Penny and Leonard arise after she starts feeling that he takes her for granted. This will prompt the newly married couple to seek out Sheldon and have him draw up a relationship agreement.
The synopsis for The Romance Recalibration reads: "Penny thinks that Leonard takes her for granted so she takes Amy on her spa weekend instead of Leonard."
In other news, CBS entertainment president Glenn Geller recently told The Hollywood Reporter that Kaley Cuoco, Jim Parsons and Johnny Galecki's contract negotiations were ongoing. "[Contract talks] are continuing. It is tough but kind of normal negotiations," he said. "We are guardedly optimistic about it. It's normal negotiations."
The future of The Big Bang Theory depends on all three leads reaching an agreement on their contract negotiations.
On more than one occasion, showrunner Steve Molaro has noted that they weren't approaching Season 10 as the series finale, but if the show was to be cancelled he has an endgame in mind.
When asked how much time he would need if Season 10 were to be the last, Molaro told The Hollywood Reporter: "The more the better. If I had a couple of episodes of advance warning, I'm confident we could do something meaningful, but hopefully it won't come to that."
The Big bang Theory airs Thursdays on CBS.