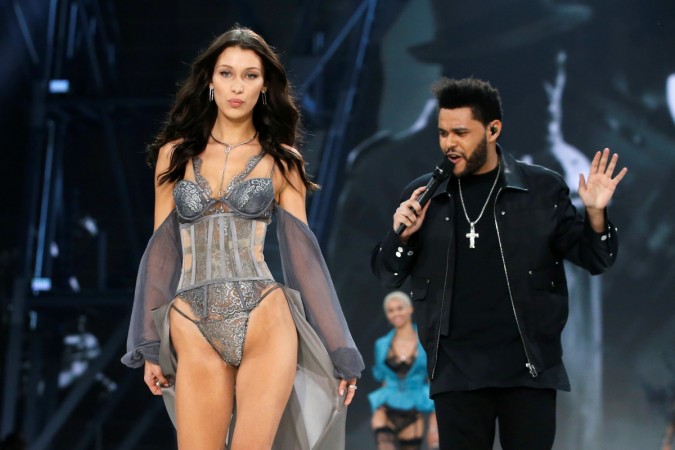 Selena Gomez and The Weeknd are the new couple in town, and Bella Hadid is not okay with this new relationship.
Also read: Jenna Dewan upset with husband Channing Tatum for posting her nude photo online?
The Victoria's Secret model unfollowed Gomez on Instagram after TMZ posted online pictures of Gomez and The Weeknd making out at Giorgio Baldi in Santa Monica on January 10. Hadid and The Weeknd just ended their two year romance in November 2016, and it looks like she is not yet ready to see her ex move on with her friend.
Hadid and The Weeknd split after their busy schedules came in the way of their romance, but they remained on friendly terms even after the split. They fell in love after he asked her to model in the artwork for his album Beauty Behind the Madness, and they made their romance official with a red carpet appearance at the 2016 Grammys.
Just a month after their split, Hadid and The Weeknd took part in the Victoria's Secret fashion show and their sizzling chemistry on the runway had many hoping for a reunion.
As for Gomez, she was in an on-again, off-again relationship with Justin Bieber for years. But it looks like she is ready to put her past behind her and move on in life. According to another HollywoodLife source, Gomez is thrilled to be seen with Abel Tesfaye, The Weeknd's real name.
"She is happy and doesn't mind sharing that with the world. Abel makes her feel secure and Selena has nothing to hide," the source said. "Selena gets passionate about things real fast and that is exactly what she is doing with The Weeknd. She finds him charming and is enamoured by the person he is and the way he presents himself to her."