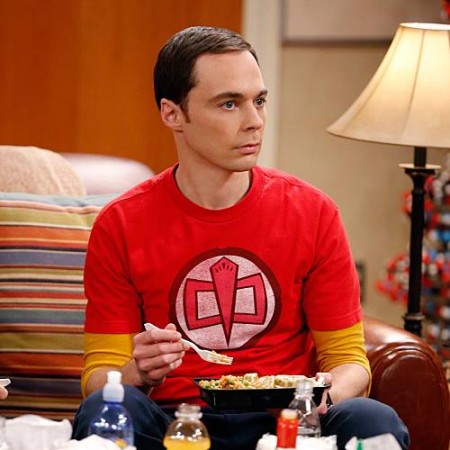 A prequel to The Big Bang Theory focusing on Jim Parsons character Sheldon Cooper is said to be in the works. The new show will focus on a teenage version of Sheldon and only Parsons from the cast of The Big Bang Theory will be involved with the show.
According to The Hollywood Reporter, Parsons will act as executive producer, but no other details about the potential prequel have been released.
Based on online reactions, the idea of a prequel hasn't thrilled The Big Bang Theory fans, who point out that the whole ensemble of cast is what makes the show such a hit. Also, quite a number of fans believe that only Parsons would be able to do justice to Sheldon. But if the show does get picked up then fans are excited to see these following scenes from Sheldon's past.
Sheldon's mother getting him tested
Sheldon finding out that his father is cheating on his mother
A chicken chasing Sheldon up a tree
Sheldon building the Sonic Death Ray to hurt the neighbourhood children
Sheldon getting beaten up by his twin sister and elder brother
Sheldon getting into college at the age of 11
Meanwhile, here are a few Twitter reactions to the possibility of a Sheldon-centric prequel.
"Jim Parsons To Produce 'Big Bang Theory' Spinoff Focusing On Young Sheldon Cooper"
::gets crumpled-up newspaper, smacks TV::
No. Bad. Stop.

— Artisan Florissant (@artiofab) November 8, 2016
The Young Sheldon Cooper Chronicles. America is doomed. — Austin Shinn (@untitleduser) November 7, 2016
I was so happy, and then... boom #spinoff about a young Sheldon Cooper! #BigBangTheory I DON'T WANNA!! pic.twitter.com/e997adjkWP

— Stefania (@Stefania_6290) November 7, 2016