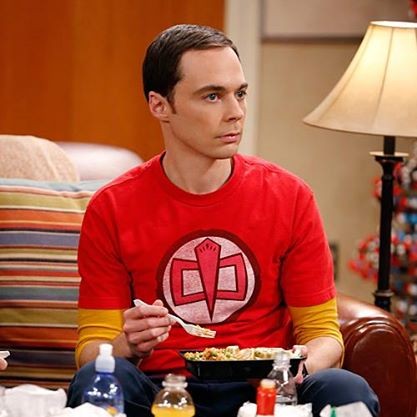 The previous season of "The Big Bang Theory" ended with Amy (Mayim Bialik) deciding to take some time off from her rather exhausting relationship with Jim Parsons' Sheldon.
They have been together for almost five years when Amy decided to take this difficult decision, falsely believing that Sheldon wouldn't want to take the next step in their relationship. But the finale episode ended with the revelation that Sheldon was just about to pop the question to Amy.
Showrunner Steve Molaro previewed what's in store for the couple in the upcoming season, saying Amy and Sheldon aren't done talking yet despite their decision to take a break.
"I don't know exactly what's going to happen but he's clearly fond of her. I don't think they're done speaking by any means. He's so fond of her — something is going to happen between them, I'm sure," Molaro told The Hollywood Reporter.
Will Sheldon convince Amy to get back together? Although Amy and Sheldon's relationship hasn't progressed as much as Amy would have liked, they have professed their love for one another and holding hands and making out aren't something that Sheldon now has an aversion to.
And once Sheldon convinces Amy that breaking up with him wasn't one of her wisest decisions, he wouldn't wait long to pop the question.
On Amy's decision to call it quits, Molaro said that he understands she was frustrated at the slow pace their relationship was moving.
"We don't know exactly where they are but after five years, I think the answer is in the question. They have been dating, this is the fifth anniversary of their first date, and she can't even get through a make-out session without him thinking about television, so I understand her frustration. At the same time, I understand his side, which is: How much faster do you think I can go with this? It's an interesting place for them to be; it seems very real and I think it's exciting that we're shaking things up," the showrunner said.