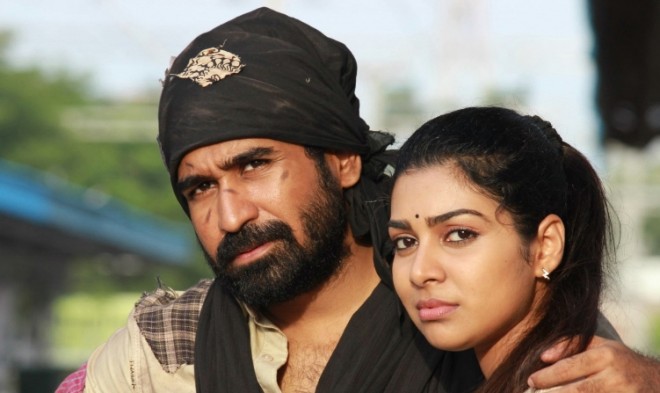 Actor Vijay Antony's "Bichagadu" has continued to rake in a good collection at the Andhra Pradesh and Telangana (AP/T) box office and inched closer to the Rs. 20 crore mark in 52 days.
"Bichagadu," which is the Telugu dubbed version of "Pichaikkaran," was released in around 80 screens across the Telugu-speaking states on May 13. The film opened to good response and was rock-steady on the following days. The movie made decent collection at the AP/T box office in its opening week.
The trade analysts in film nagar predicted "Bichagadu" would not sustain the wave of a host of big-ticket-summer releases including "Brahmotsavam" and "A...Aa." But surprisingly, the movie went from strength to strength in the following weeks. Its screen count was increased after some of the new releases were withdrawn from theatres after getting negative response.
"Bichagadu" has collected Rs. 18 crore gross at the AP/T box office in 52 days. It has become one of the biggest money spinners of Tollywood in 2016. Trade analysts say it will surely cross Rs 20 crore gross mark in the coming days. Idlebrain Jeevi ‏tweeted: "Bichagadu crosses 18 cr gross. Andhra: 7,93,87,581/- Ceded: 5,14,56,649/-Nizam: 5,03,50,696/- Total: 18,11,94,926/- will reach 20 cr soon."
The makers of "Pichaikkaran" sold the theatrical rights of "Bichagadu" for Rs 50 lakh. Lakshman Chadalavada, who acquired its rights, spent around Rs 1.5 crore for its marketing. The movie is estimated to have earned approximately Rs. 13.50 crore to its distributor, who is overwhelmed by its massive performance at the ticket counters.
Surprisingly, "Bichagadu" has done better business than its original version "Pichaikkaran," which collected approximately Rs 15 crore gross at the worldwide box office in its life time. Indian Box Office tweeted: "#bichagadu surpasses 18 crore mark in Andhra/TG. #Pichaikkaran grossed 15 crores in TN. Worldwide gross near 34 crores. Huge success!"