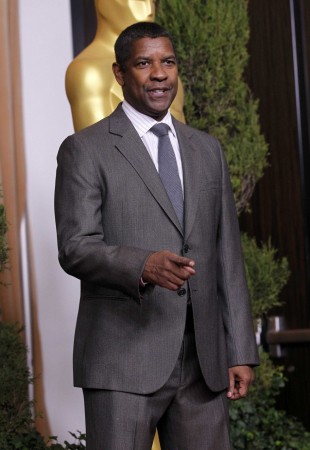 Hollywood superstar Denzel Washington has shockingly revealed that he encountered an angel while being in a church. The actor also added that the encounter was a tremendous experience that shook him both physically and spiritually. Washington made these remarks in a recent Netflix documentary 'Top 10 Secrets and Mysteries'.
'The minister was preaching, and at that time I had this tremendous physical and spiritual experience. It did make me frightened. I was slobbering, crying, and sweating. My cheeks blew up. I was purging. It was too intense, it almost drove me away," said Washington in the documentary, Express.co.uk reports.
The three-time Golden Globe award-winning actor is the son of a Pentecostal preacher, and he believes that the angel had made a visit to warn him about the sins committed.
As per Bible, angels are actually holy creatures who carry messages from God. Christians believe that angels used to meet people as they are the spiritual intermediate between God and his children.
This is not the first time that people have shared experiences of seeing angels. In the NDERF (Near-Death Experience Research Foundation) website, there are hundreds of testimonials that describe encounters with heavenly entities during life-threatening events. But medical experts believe that these visual hallucinations during near-death experiences are the result of the survival technique adopted by the brain when it fails to obtain sufficient oxygen.
However, what makes the experience of Denzel Washington special is the fact that he claimed to have seen an angel during a normal prayer day in church.
In the acting front, Denzel Washington had recently enjoyed the success of his latest movie 'The Equalizer 2'. A remake of the 2014 film The Equalizer, which was based on the TV series of the same name, 'Equalizer 2' received mixed reviews upon its release and emerged as a profitable venture for Sony Pictures and Escape Artists.