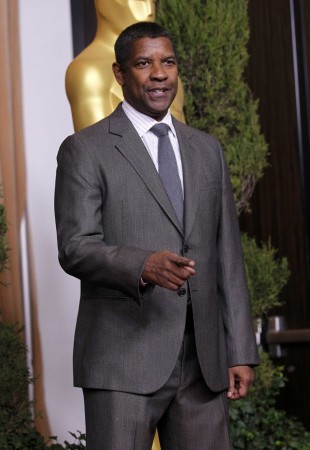 Denzel Washington's publicist has denied reports of the actor's rehab stint and detox rumours that has been plaguing him for a while.
According to TMZ, Washington had to check into rehabilitation centre to forgo his habit of hard partying. It also claimed that the 59-year-old actor stayed at a rehab in Orange County for two weeks to detox himself. Rumours have it that he was partying hard with his wife on a yacht in July.
"He does this health cleanse every time he's about to go back to work and start his conditioning and nutritional program. Always cleans up after the family vacation in prep for work. Nothing new," Washington's publicist told Entertainment Tonight, playing down the rehab and detox rumours.
Moreover, in the video posted by the website, Washington is asked by a reporter, "Mr. Washington, you're an absolute genius sir. Is this the first meal you've had since being out of the detox place?"
Washington replied, "What detox place?"
Meanwhile, Washington would be seen next in a film titled, "The Equalizer" where he plays the role of Robert McCall, a former black ops commando. His character fakes his own death to live a quite and simple life in Boston and deal with an OCD. He will soon embark on the worldwide tour for the film's promotion.
"We added it so he's just not the action guy. He's troubled, flawed and we don't finish the story- it's not like suddenly at the end he's fine [laughs]. It's been an interesting development as we've gone along. We started talking about it and adding things, opening doors five times. We obviously did a lot of research about it. I was surprised to find- it's just obsessive behaviour, it could be anything," Wasington said about his character to Screenrant.
It has also been reported that "The Equaliser" is going to have a sequel and this could be first time Washington will become a part of franchise. It seems the actor, who is known for picking scripts that are interesting and varied, have made "The Equaliser" an exception. THe reportedly said yes after producer Todd Black revealed the idea of making it a franchise.