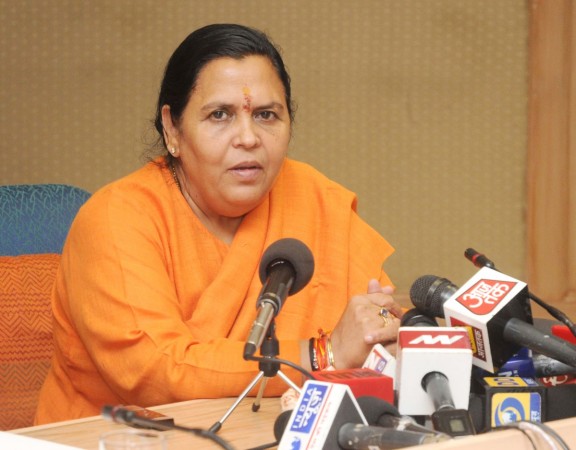 A non-bailable arrest warrant has been issued against Union minister Uma Bharti by a court in Bhopal on Thursday for not appearing before the court in a defamation case filed against her by Congress national general secretary Digvijay Singh in 2003.
Dating back to November 2003, the case began when the then Madhya Pradesh chief minister Digvijay Singh filed a defamation case against then Bhopal MP Uma Bharti for leveling "false allegations" against him for being involved in a Rs 15,000 crore scam. She had termed Singh as the most corrupt chief minister in India.
Bhubhaskar Yadav, Bhopal chief judicial magistrate (CJM), issued the arrest warrant. Considering that lower-ranked officials would cower due to her stature as a cabinet minister, the court directed the warrant to be executed through the senior superintendent of police (SSP).
"Since the case is 13 years old, proceedings cannot be stayed merely on the wish of either of the parties," the court said while rejecting Bharti's counsel who submitted a plea for review of order and interim stay on the execution of warrant for seven days. The CJM has asked to ensure her appearance before the court on October 19, 2016.
Earlier, Bharti's counsel Harish Mehta had moved two applications to exempt her from personally appearing in the court for examination. They argued on the grounds that the accused in the case is often busy with emergency meeting as a cabinet minister.
The court, however, rejected both the applications while stating that sympathy to the minister would amount to failure of the legal system.