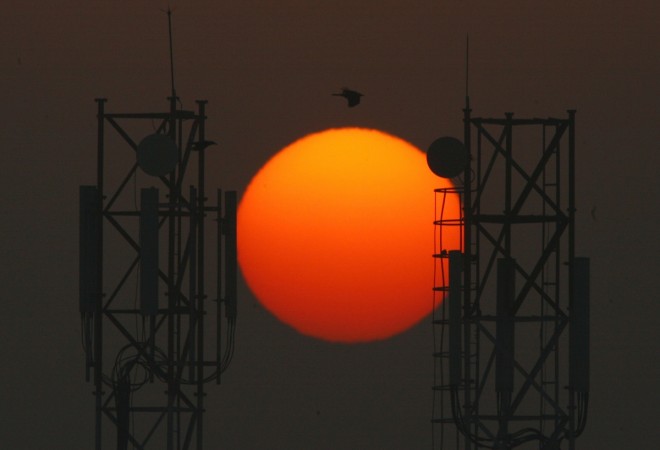 India's telecom regulator recommended imposing a combined penalty of Rs 3,050 crore on three mobile network operators — Vodafone, Bharti Airtel and Idea Cellular — for denying interconnection points to Reliance Jio Infocomm. The three companies were on Friday informed separately by the Telecom Regulatory Authority of India (TRAI), which said that it could have resorted to revocation of licence.
The regulator cited clauses of the Unified License Agreement in its letters to the three operators that specifically imposes an obligation on them.
"It shall be mandatory for the LICENSEE to interconnect to/provide interconnection to all telecom service providers to ensure that the calls are completed to all destinations," the TRAI communication to Bharti Airtel read.
The regulator also made a reference to a letter the industry body — Cellular Operators Association of India (COAI) — wrote and its confirmation by one of the operators on September 9.
"COAI's letter....which was confirmed by Airtel in the meeting held on September 9 clearly indicates attempts by three service providers, namely Airtel, Vodafone India Limited and Idea Cellular Limited to stifle competition in the market and to wilfully violate the license conditions," TRAI said in its communication to India's largest operator, Bharti Airtel.
The regulator recommended a fine of Rs 50 crore per LSA (local service area) for 21 LSAs in case of Vodafone and Bharti Airtel (Rs 1,050 crore each), and Rs 50 crore for 19 LSAs in the case of Idea Cellular.
The letters sent to the three operators were identical and cited public interest as the reason for resisting from taking the extreme step.
"However the Authority is mindful of the fact that revocation of the license will entail significant consumer inconvenience and therefore in view of the larger public interest involved, the Authority recommends a penal action of Rs 50 crore per LSA for 21 LSAs (except for Jammu & Kashmir)," said the letters to Vodafone and Bharti Airtel.
Bharti Airtel shares closed at Rs 309.40 apiece while Idea Cellular ended at Rs 80 on Friday on the Bombay Stock Exchange (BSE). Vodafone is not listed on Indian stock exchanges.