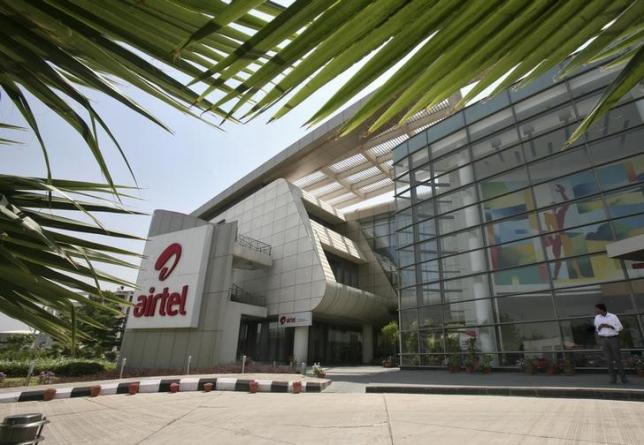 Bharti Airtel, India's largest telecom service provider by subsriber base, reported a 22.2% fall in its net profit for the third quarter ended 31 December, 2015, to Rs 1,116.90 crore. The net profit was Rs 1,436.50 crore during the corresponding period last year.
The fall in net profit was due to an exceptional loss of Rs 340.5 crore incurred during the quarter, which included Rs 115.2 crore on operating costs on network reframing and upgradation, Rs 231 crore towards restructuring business activities in a few countries, a net tax impact of Rs 42.8 crore and impact on minority interest of Rs 18.2 crore on the tax. The net figure also includes a net gain of Rs 6 crore from divestment of telecom tower assets during the quarter.
The company's total income from operations for the December 2015 quarter stood at Rs 24,103.4 crore ($3,654 million), up 3.76% from Rs 23,228.10 crore during the year-ago period, the company said in a regulatory filing with the BSE on Thursday. Consolidated mobile data revenues were up 44% at Rs 4,135 crore.
The company's mobile business grew both in terms of customer base and higher realisation per subscriber.
"Our focus on acquiring quality customers has resulted in healthy net additions of 8.1 million in mobile. Our strong rollout of 3G/4G sites has resulted in acceleration of data usage growth to 73.3% along with data ARPU reaching Rs 200," said Gopal Vittal, MD and CEO, India & South Asia, Bharti Airtel.
Also read: Bharti Airtel, Idea fall on Trai spectrum recommendation
India business
The firm's India revenues for the third quarter stood at Rs 17,694 crore, up 11.6%, y-o-y. Mobile Data revenues at Rs 3,184 crore registered a growth of 50.6% y-o-y in India, led by increase in the Data customer base by 29.9% and traffic by 73.3%.
During the quarter under review, net finance costs rose to Rs 1,397.1 crore, mainly due to the Rs 345.9 crore on account of higher spectrum-related interest costs in India and one-off credit, the company said. The finance costs were 33% lower at Rs 1,045 crore during the third quarter last fiscal.
Bharti Airtel's consolidated net debt (excluding deferred payment liabilities to the Department of Telecom and finance lease obligations stood at $7,350 million as on 31 December, 2015, down from $7,689 million, y-o-y. Net debt-to-EBITDA ratio (LTM) for the quarter was 2.34.
Subscriber base
The company had 350.9 million customers as on 31 December, 2015, up 12.1% from 312.9 million in the corresponding quarter last year.
The results were declared after market hours. The stock closed at Rs 291.30, down 2.22% from its previous close on Wednesday, after hitting a 52-week low of Rs 289 during the day.