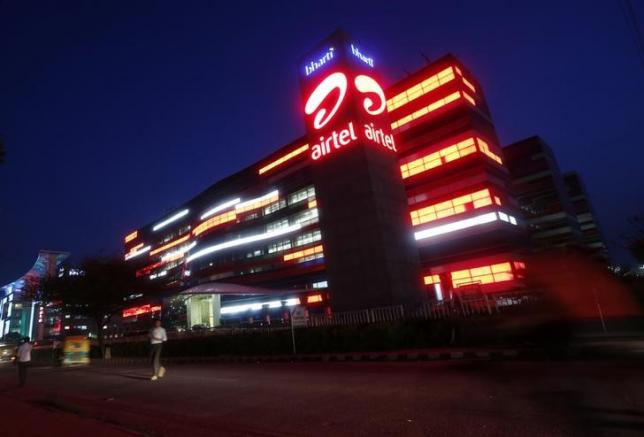 Bharti Airtel Ltd., on Wednesday, announced a 30.8 percent decline in net income from the year-ago period for the June 30, 2016 quarter.
Airtel's net income stood Rs. 1462 crore, up 10.8 percent month-on-month, beating Bloomberg's estimate of Rs 1,360 crore.
The company's consolidated revenues came at Rs. 25,546.5 crore as against Rs. 23,670.9 crore in the March 2016 quarter. Indian revenues, out of total consolidated revenues, stood at Rs. 19,155 crore, which marked a 10.4 percent increase from the year earlier. This was driven by 22.2 percent growth in digital TV, followed by 11.2 percent in home services and 9 percent in mobile services.
Revenues in dollars stood at $3,824 million, while net income came at $219 million. While sales rose by 2.5 percent YoY, net income fell by 34 percent compared to June 2015 quarter.
"The year has begun well with revenue growth of 10.3% Y-o-Y and continued revenue market share gains. In continuation of our Project Leap announcement, we have now transparently opened up our entire mobile network to our customers so as to partner them in striving to deliver a world class experience," Gopal Vittal, Managing Director and CEO, India and South Asia said in the company's statement.
The average revenue per user (ARPU) for data moved up YoY from Rs. 198 to Rs. 202 in the first quarter of 2016 fiscal. The overall subscribers of India's largest telecom network also increased 9.3 percent yearly to 357.8 million across 19 countries.
Mobile Data revenues grew by 35.1 percent at Rs 3,525 crore Y-o-Y. Mobile data traffic grew by 62.5 percent Y-o-Y at 194.8 billion megabytes in the quarter.
While mobile broadband users increased by 68.3 percent, mobile data customer base rose by 19.1 percent rise in the quarter under review.