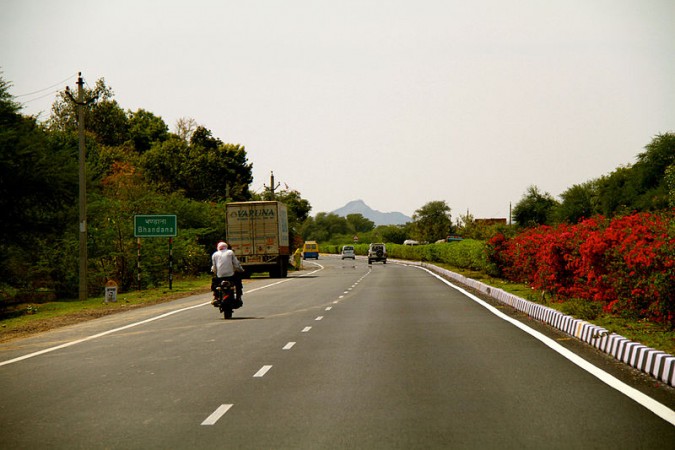 The government of India on Tuesday announced that cabinet has approved Rs 6.92 lakh crore ambitious roads programme, to build an 83,677 km road network over the next five years.
But more importantly, the government said that this road construction project will generate 14.2 crore mandays of jobs in the country.
"Our infrastructure plan will contribute 2-3 percent to the GDP and will create 2 lakh crore jobs. This is our target. The biggest profit is that NHI will become more autonomous. I believe that NHI will be able to fulfill 10,000 lakh crore target given to them. The Delhi Ringroad Highway will be finished in a month's time. The Delhi-Meerut package will be completed soon. For the first time, the Ministry is creating express highways which are also part of the SagarMala project. With the BharatMala project we will be able to link 550 districts," said road and transport minister Nitin Gadkari.
This is the largest ever road construction project by Indian government. The project will be divided into two parts — Rs 5.35 lakh crore investments will be made under Bharatmala Pariyojana scheme to construct 34,800 km of roads. And the rest of Rs 1.57 lakh crore will be spent on the construction of 48,877 km of roads by the state-run National Highway Authority of India (NHAI) and the ministry of road transport and highways.
"The huge spending on infrastructure announced today will give a fillip to private sector investment," finance minister Arun Jaitley said to the reporters of Tuesday.
To expedite the Bharatmala projects, apart from ministry of road transport and highways and state-run firms—NHAI and National Highways and Infrastructure Development Corporation Ltd (NHIDCL)—even respective state public works departments (PWDs) will be roped in for timely execution, the government said.
According to the plan of Bharatmala scheme, Rs 2.09 lakh crore would come from market borrowings, Rs 1.06 lakh crore as private investments and the balance from the Central Road Fund (CRF), toll receipts and also proceeds from monetisation of the state-funded highways by leasing them out to private parties under the toll-operate-transfer model.
Projects such as economic corridors and coastal roads and port connectivity, international connectivity, border roads, roads connecting economically important nodes, green field expresswayswill be brought under its aegis.
"With the implementation of this programme, India could get the much needed cost competitiveness in the manufacturing sector by bringing down the logistics cost which is currently one of the highest among the emerging markets and way above that prevalent in developed economies," Mint quoted Jagannarayan Padmanabhan, director and practice lead, transport and logistics at CRISIL Infrastructure Advisory as saying.
"In order to further optimise the efficiency of movement of goods and people across the country, government is launching a new umbrella program measures today will boost infra spending in a big way," Jaitley added.